COZY – Comfortable in My Skin
Curated by Chantel Akworkor Thompson
11 – 15 October 2023
Cromwell Place
4 Cromwell Place, London SW7 2JE
Gallery OCA is pleased to announce COZY: Comfortable in My Skin, a group presentation of works curated by Ghanaian-British curator Chantel Akworkor Thompson. Taking place at Cromwell Place, the exhibition invites you to step into a world of hybrid identities, where power and vulnerability reverberate in conversation.
The exhibition features the works of: Alanis Forde, Bryony Benge-Abbott, Crystal Yayra Anthony, Gherdai Hassell, Naledi Tshegofatso Modupi, and Zana Masombuka.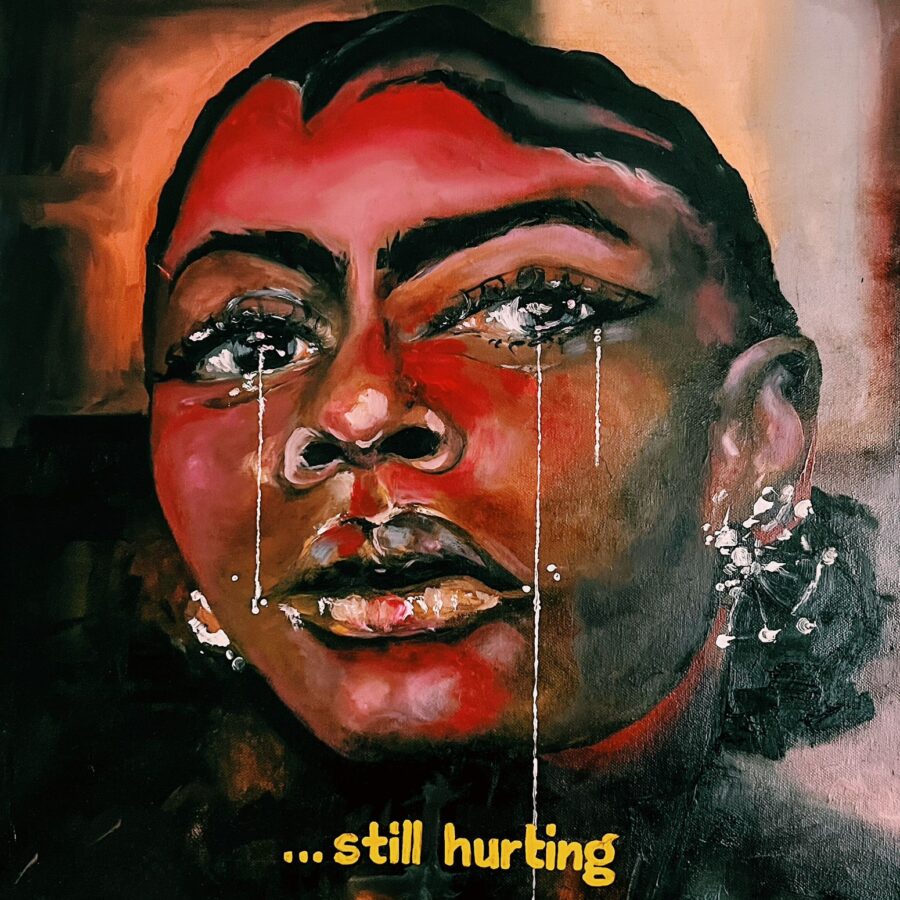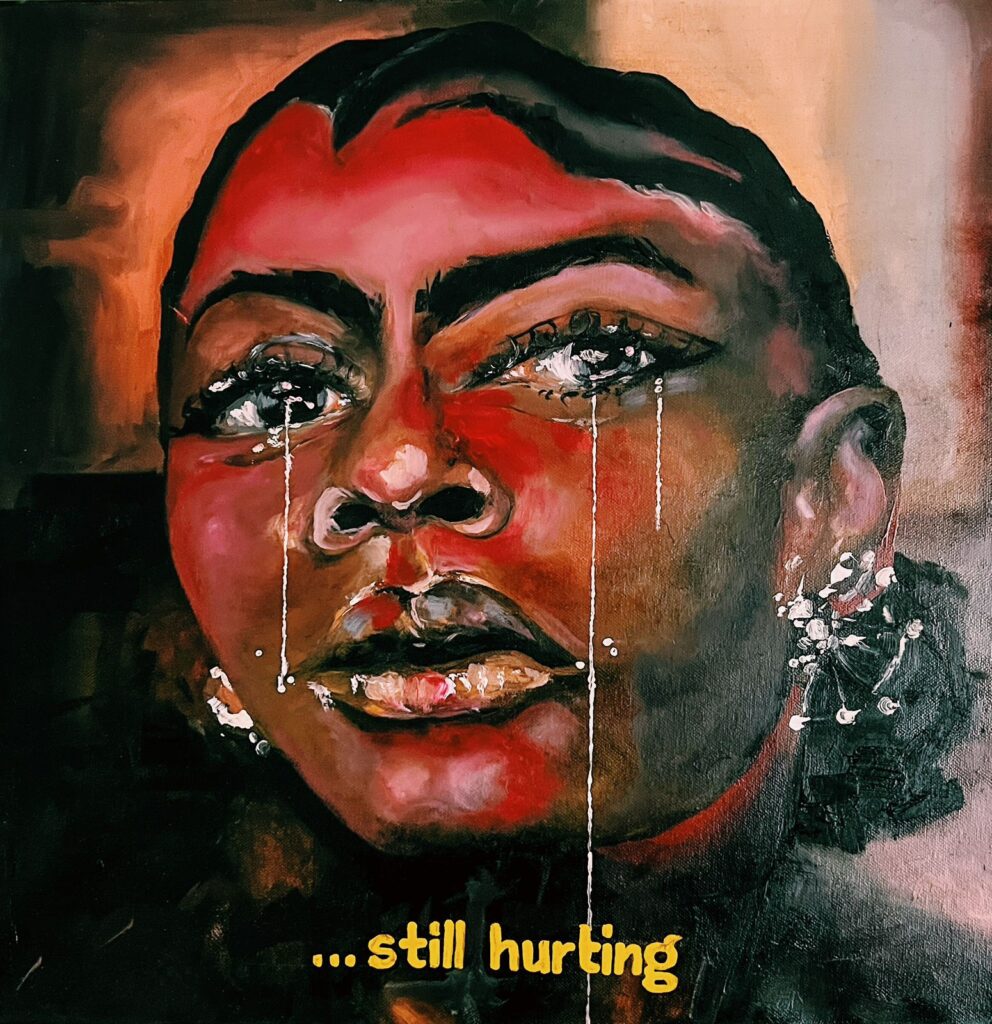 Inspired by Beyonce's 2022 female anthem of the same name, COZY brings together the unique voices of some of Africa, the Caribbean and the diaspora's boldest artistic voices, to present a multifaceted perspective on womanhood, shaped by the artists' ingenuity and their defining journeys towards self-actualisation.
The works presented which include a range of techniques and styles are a testament to the fortitude of the experience of women and their unwavering ability to rise like a phoenix. Barbadian Alanis Forde, Ghanaian Crystal Yayra Anthony and South African, Naledi Tshegafatso Modupi who all demonstrate the diversity and ingenuity of female artists producing figurative portraiture, tussle with the notions of comfort exploring it in context of how they feel in their home countries and within their own skin.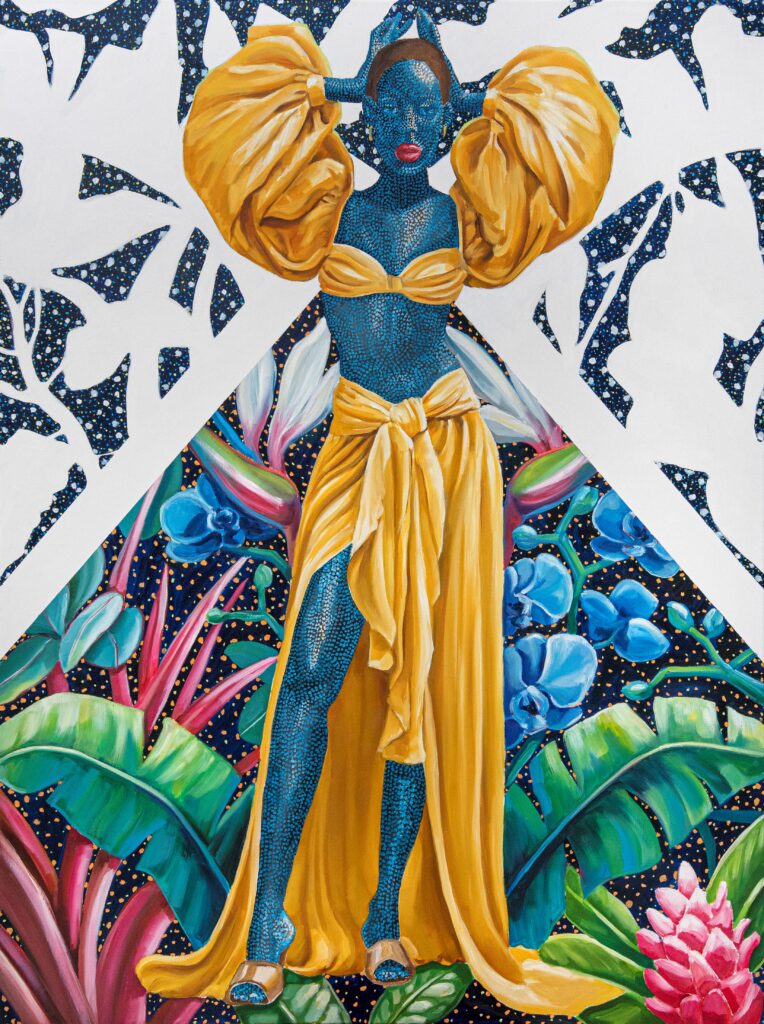 Despite their figures often expressing the effulgent joy and confidence women exude when free of the physical and mental strains of gender based societal expectations, deep inside the internal battle of total comfort remains a constant discussion.
Through collage and photography inspired by the heritage and culture of Bermuda and South Africa, respectively, Gherdai Hassel and Zana Masombuka offer new ways in which postcolonial futures might be envisaged and imagined paving the way for themselves as well as future generations of women.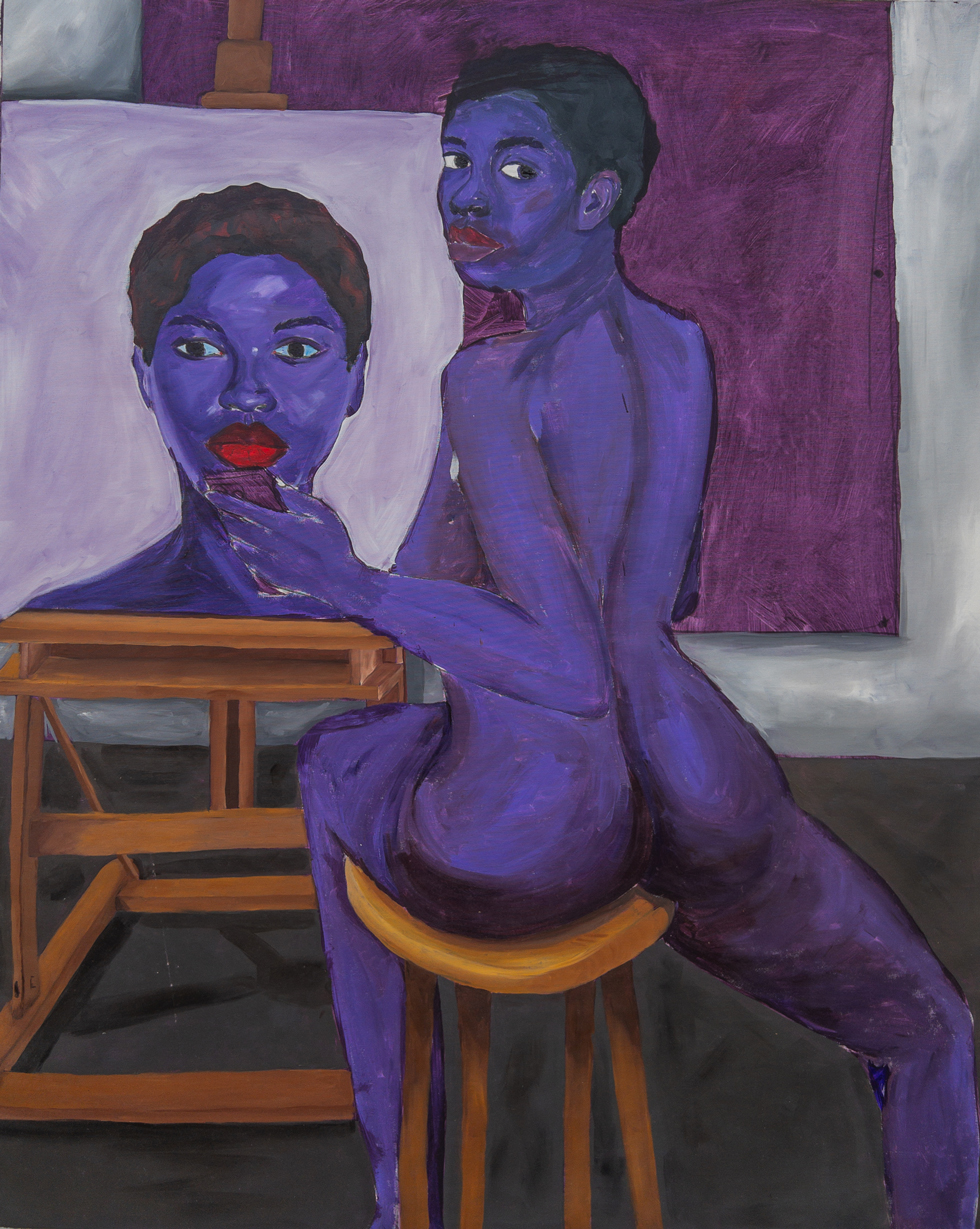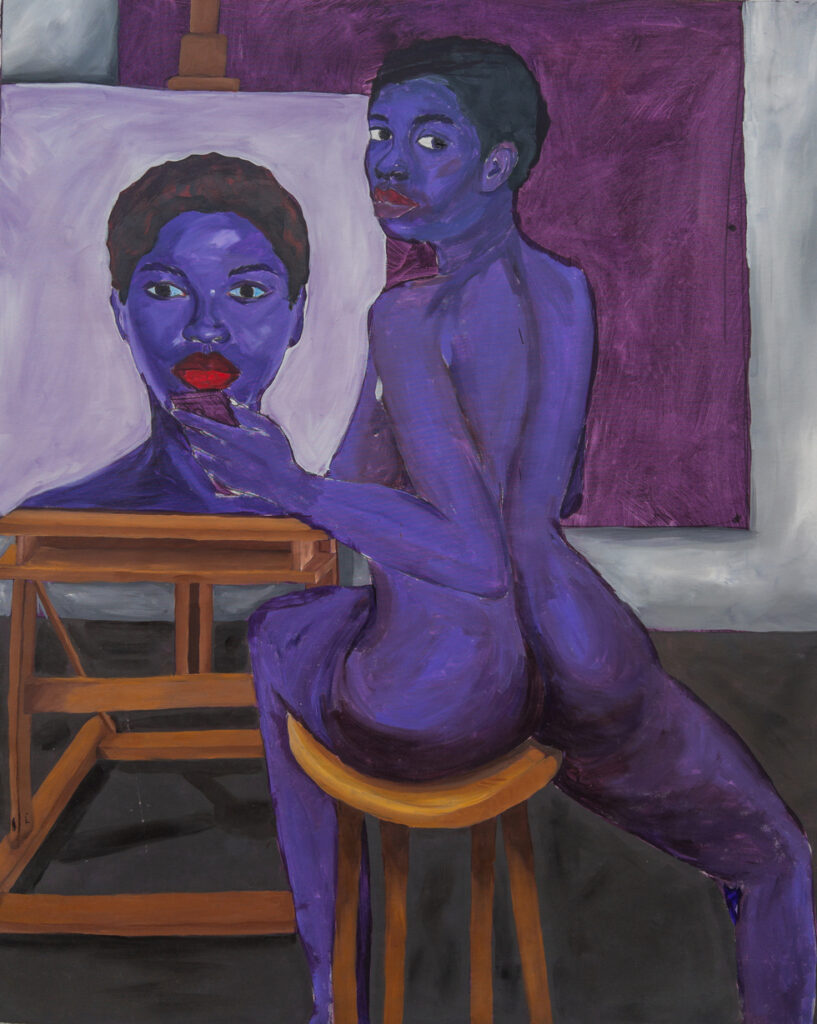 These figurative works situated in conversation with the embodied abstraction of British-Trinidadian Bryony Benge-Abbott further expand on notions of the female form with Benge-Abbott's embodied ecological paintings and drawings presenting the human body as a celebrated site of transformation wherein lies the potential for a powerful healing process in alignment with that of the world around us.
"COZY seeks to demonstrate that comfort transcends far beyond the exterior of one's body, beginning within the interior of one's mind and soul yet being deeply rooted in the world that surrounds us. COZY is more than just an exhibition – it is an urgent call to action for women everywhere to both explore and embrace what it means to be comfortable in their own skin. It is not just a display of art, but a powerful statement of togetherness and empowerment showing the links between the female experience and the state of the world both politically and environmentally." Chantel Akworkor Thompson
©2023 OCA