This autumn sees a unique collaboration of art and fashion come together between institutionally recognised, British-based artist Kate MccGwire, and Paris-based Co-Lab369, to create a series of limited-edition artist-designed scarves. Inspired by MccGwire's existing artistic practice, each individual piece evokes cycles, patterns, and the dualities of nature born from a childhood in Norfolk as well as featuring feathers and earthy tones conjuring nature and time which the artist has become renowned for.
A visual artist and sculptor, MccGwire goes through labour-intensive processes of collecting, sorting, and cleaning her materials to create muscular, writhing forms reminiscent of classical sculpture and creatures from mythology which are the inception of her sculptural practice.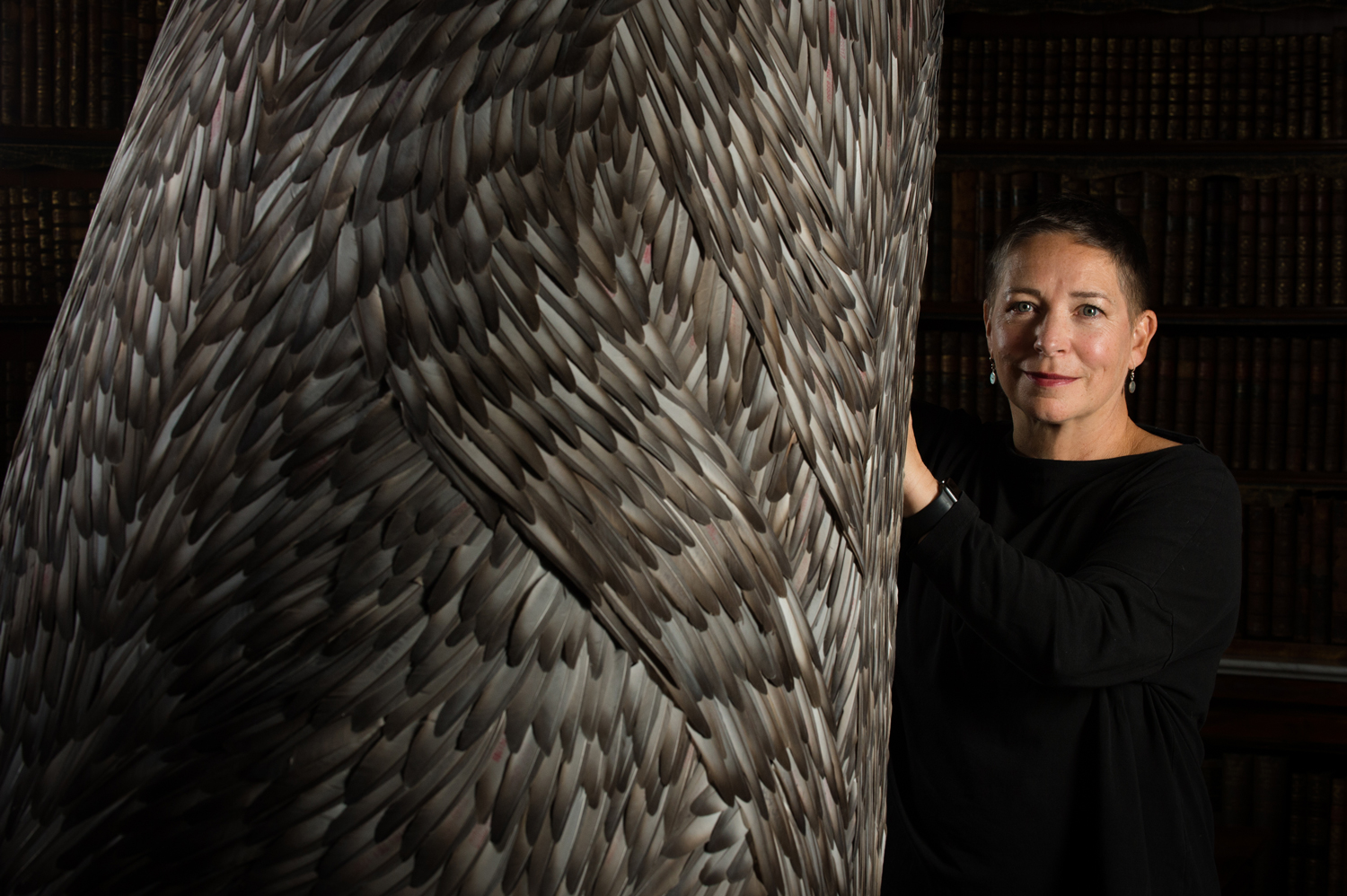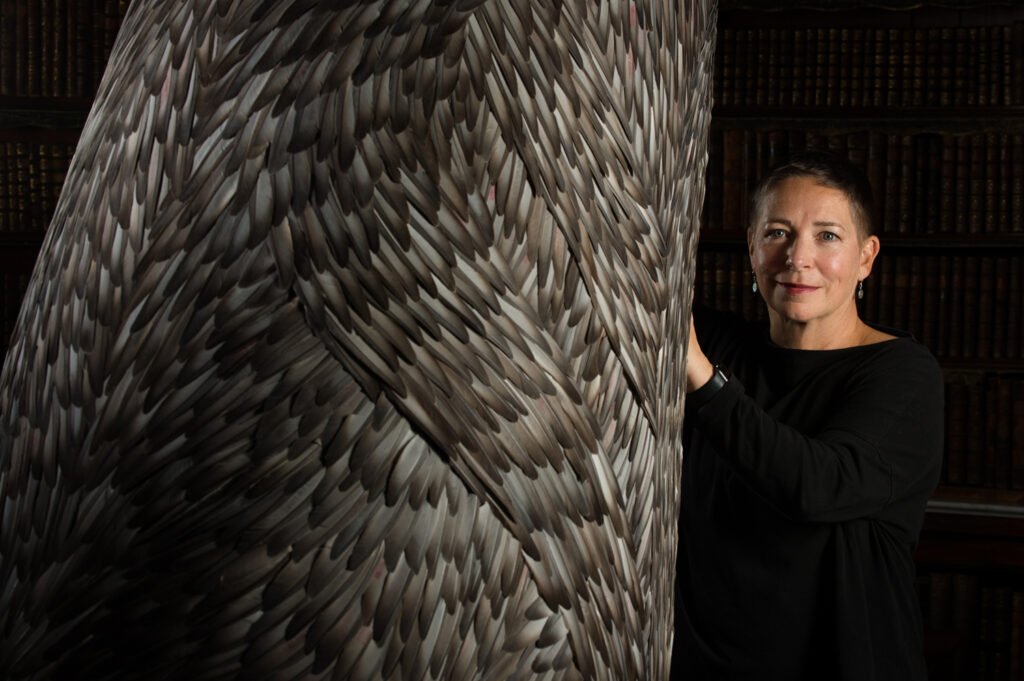 These sculptures explore dualities of aesthetics, being simultaneously seductive and repulsive; being at once organic and abstract; and appearing fluid yet being static. It is these forms which find new life in the creation of these bespoke scarves.
Kate MccGwire's extraordinary creative vision finds new life and meaning in these one-off collectible fashion pieces, enabling existing and new collectors to wear her artworks. Crafted in meticulous detail to recreate her delicate practice these signature designs – Host, Nimbus Reflection, Cavort Iris and Cavort East – each bear the unique signature of MccGwire's distinctive creativity, which is rooted in nature and in an exploration of form and function.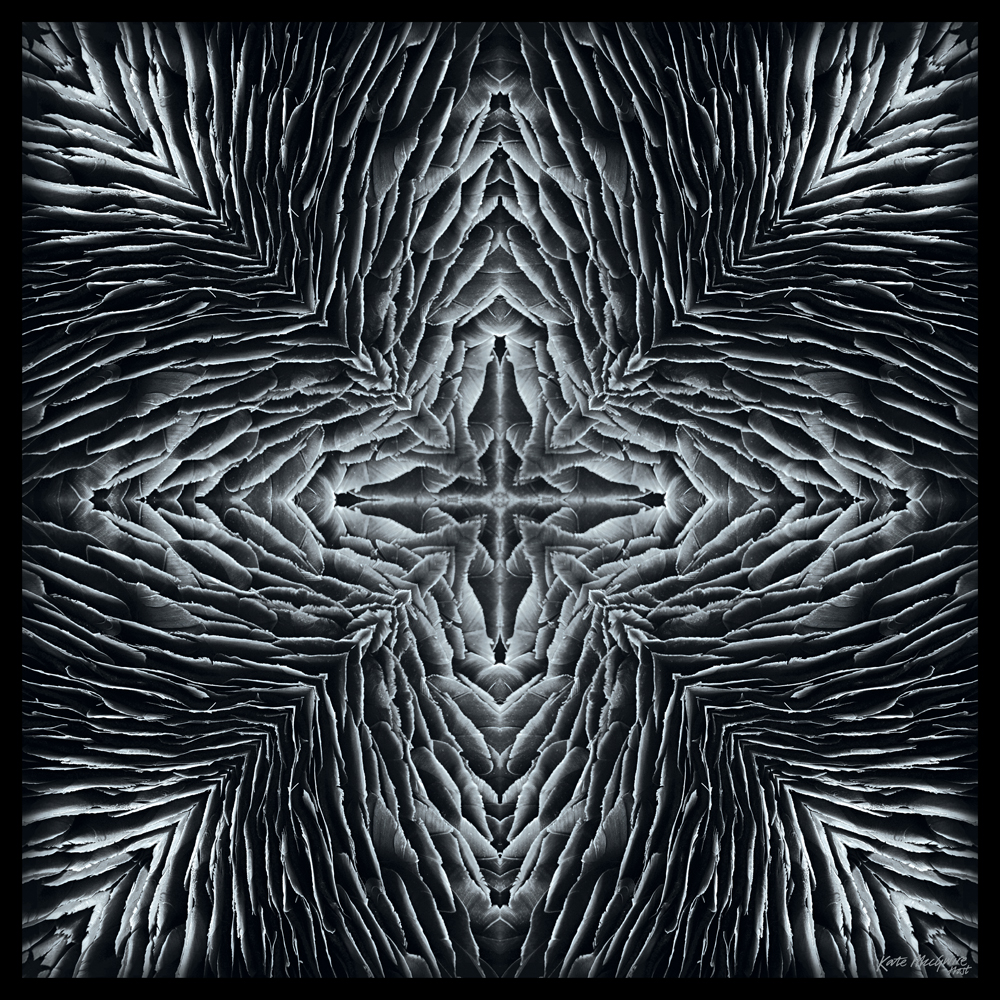 Made from luxury silk, wool and cashmere with beautiful hand-finished edges, there are between 50-100 scarves of each design available to buy in this first edition. The creative collaboration with founder of Co-Lab369, Michelle Lindup came about over a 10 year friendship with the artist, inspired latterly during a solo show at Galeries Filles de Calvaire in 2022.
Each unique scarf is crafted using artisanal techniques and practices from Como, Italy renowned for the best in bespoke luxury. Kate MccGwire x Co-Lab369 scarves are committed to responsible production, including the use of, for example, sustainable and environmentally friendly dyes.
The scarves are made to order, ensuring minimum waste. This series launch coincides with the unveiling of a new work by MccGwire commissioned for 1 Hotel, Mayfair. TORRENT (2023) is a large installation situated in the Dover Yard Bar, where drinks include repurposed ingredients from the restaurant kitchen. 1 hotel is committed to a more sustainable approach, and this is reflected in both the design and the menus.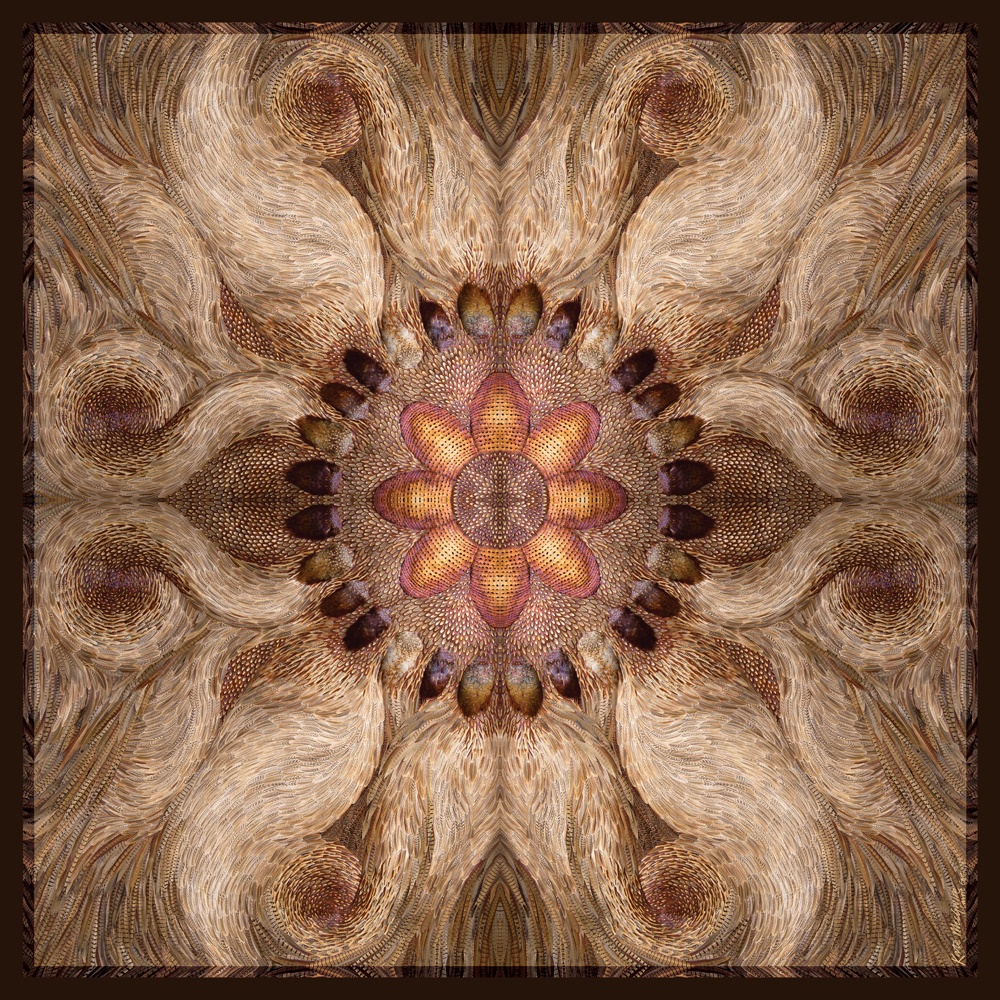 Speaking on 'the duplicity of nature', Kate MccGwire has said, 'My work is inspired by the water forming incredible patterns that are there one second and gone the next. Everything is fleeting on the water; it is beautiful but there is danger and treachery underneath the surface.
I'm intrigued by that dichotomy.' These scarves launch at a time when MccGwire's work is being increasingly recognised as an independent creative force by both the fashion and art worlds. From 29 November 2023 – 28 April 2024 the fashion designer Iris Van Herpen will have a grand retrospective 'Sculpting the Senses' at Musée des Arts Decorative, Paris, which will include MccGwire's sculpture INVEIGLE.
This captivating and immersive exhibition will form part of Van Herpen's showcase of 140 of her haute couture designs and accessories, being shown alongside work of artists that have inspired her career.
©2023 Kate MccGwire, Co-Lab369