Between the Seams
Curated by Larry Ossei-Mensah and Paul Anthony Smith
22nd September – 31st October, 2023
PM/AM
37 Eastcastle Street
London W1W 8DR
PM/AM commences its autumn exhibition programme with a guest curated show taking place at the gallery's central London space organized by Larry Ossei-Mensah and Paul Anthony Smith.
Featuring artists Layo Bright, Emmanuel Massillon, Carl E. Hazlewood, Muna Malik, Leasho Johnson, Samuel Levi Jones, Brooklin Soumahoro, Shaqúelle Whyte and Didier William.
Between The Seams expands the concept of 'interstices' beyond its basic definition as an intervening space. For the exhibitions, the curators view interstice as a framework that could take the the form of a social construct, a personal ideology, a mechanism by which we engage with art or a descriptor for an aspect of an artwork itself. Ossei-Mensah and Smith endeavour to utilise the idea of interstices or the in-between spaces as a forum to interrogate notions of hybridity, memory, migration, colonialism, culture, identity, peronal narratives and the seen and unseen.
An interstice may also refer to a physical or geographical space. Situated in the frenetic, cosmopolitan milieu of central London, the artworks featured in Between The Seams articulate the nuance and complexities of what it means to coexist in an environment teeming with intertwined cultures, histories and ideas.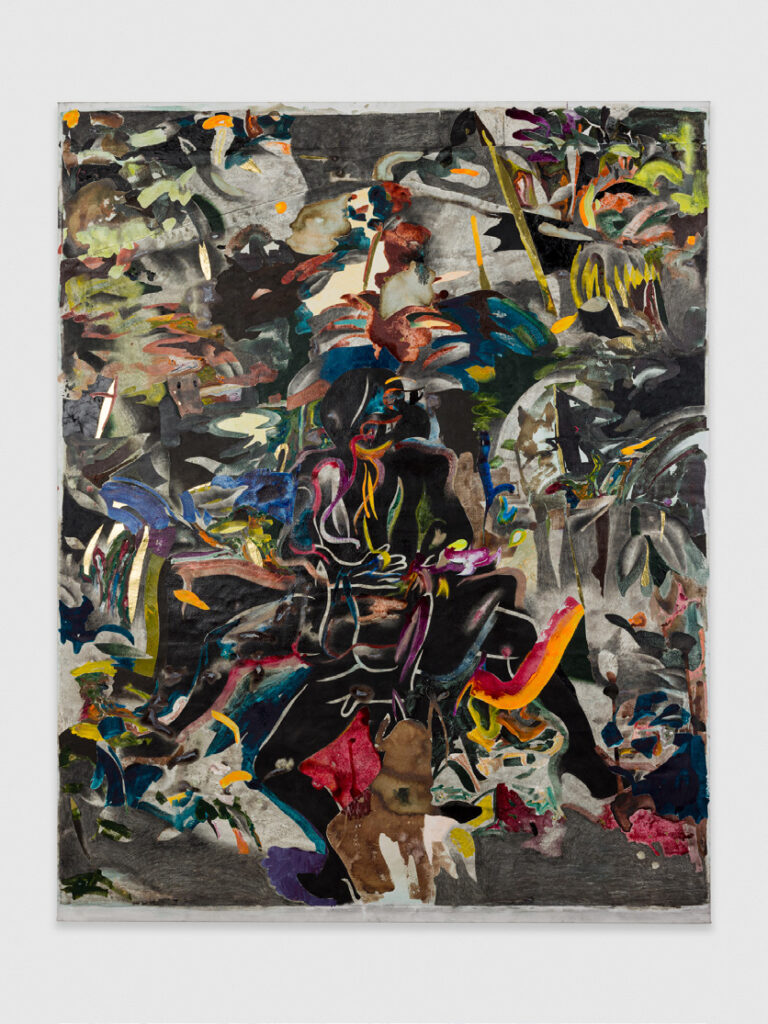 There is an unending push and pull between what exists under unavoidable bright lights and what is confined to the margins. The show seeks to unfurl how these hidden and oftentimes ignored spaces and communities are "a fecund landscape of ideas and artistic expression."Between The Seams presents the work of nine artists who utilise various approaches including mixed media, assemblage, painting and sculpture, to approach the central themes of the exhibition.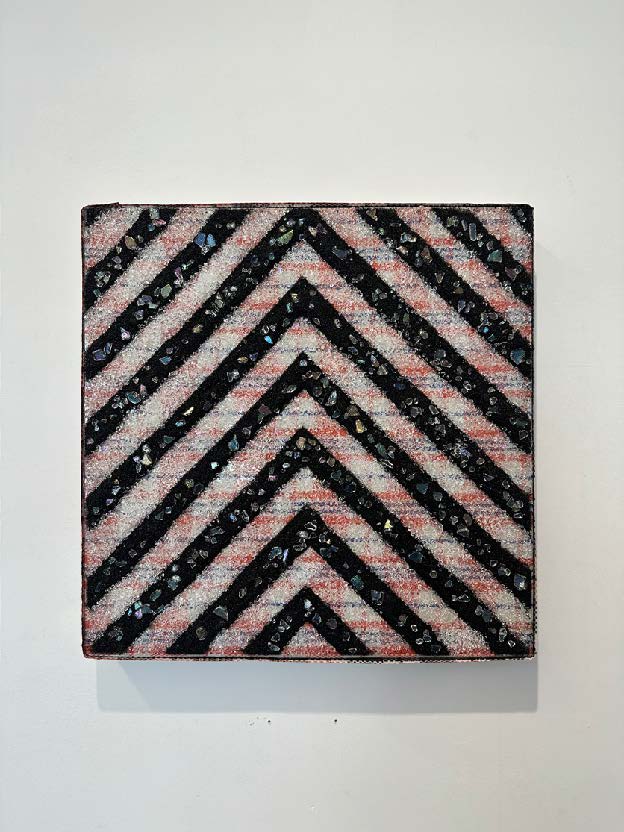 Muna Malik and Brooklin Soumahoro both create abstracted landscapes and topographies that serve as a portal for reflection and exploration. Layo Bright and Emmanuel Massillon explore history, legacy and identity that centers the experiences of communities from the African diaspora. Samuel Levi Jones and Carl E. Hazlewood, employ abstraction to interrogate both texture, material, and form in order to create layered compositions that explores the framing of power and contradicting histories.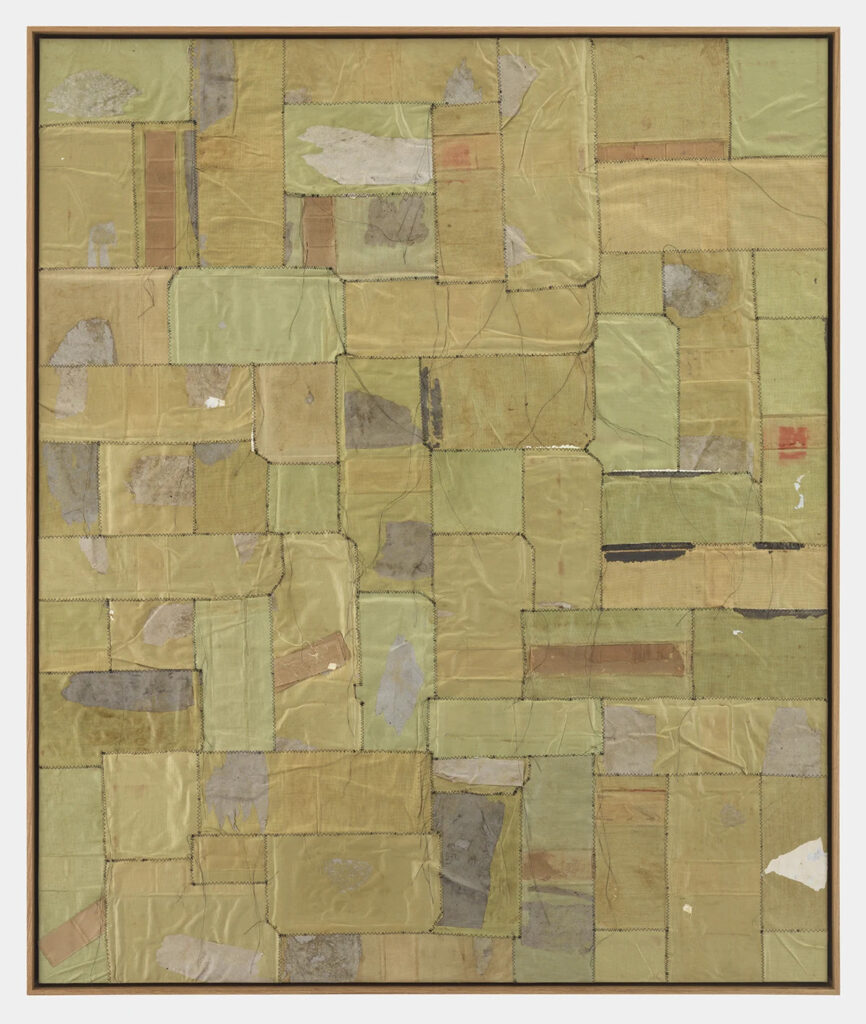 Didier William and and Leasho Johnson create works that blur the familiar distinction between figure and ground while questioning queer identiy formation and cultural stereotypes. Shaqúelle Whyte leverages the obscure as a pathway to interrogate complexcities of the human condition. For all of these artists, interstices become mechanisms to inspire, contextualise, and guide the creation and presentation of contemporary art.
©2023 PM/AM