Asim Waqif: Assume the Risk
on view until September 1, 2024
Mattress Factory
500 Sampsonia Way
Pittsburgh, PA 15212
United States
Mattress Factory is proud to present Assume the Risk, a new work by Delhi, India-based artist Asim Waqif. Museums are typically places of pristinely preserved objects. Secured behind glass and roped off from curious hands, the importance and value of a work is protected in climate-controlled rooms with the artist's vision frozen in time for posterity. For Assume the Risk, Asim Waqif invites viewers into a collaborative dynamic and playful installation that challenges our ideas on authorship and the preciousness of artwork.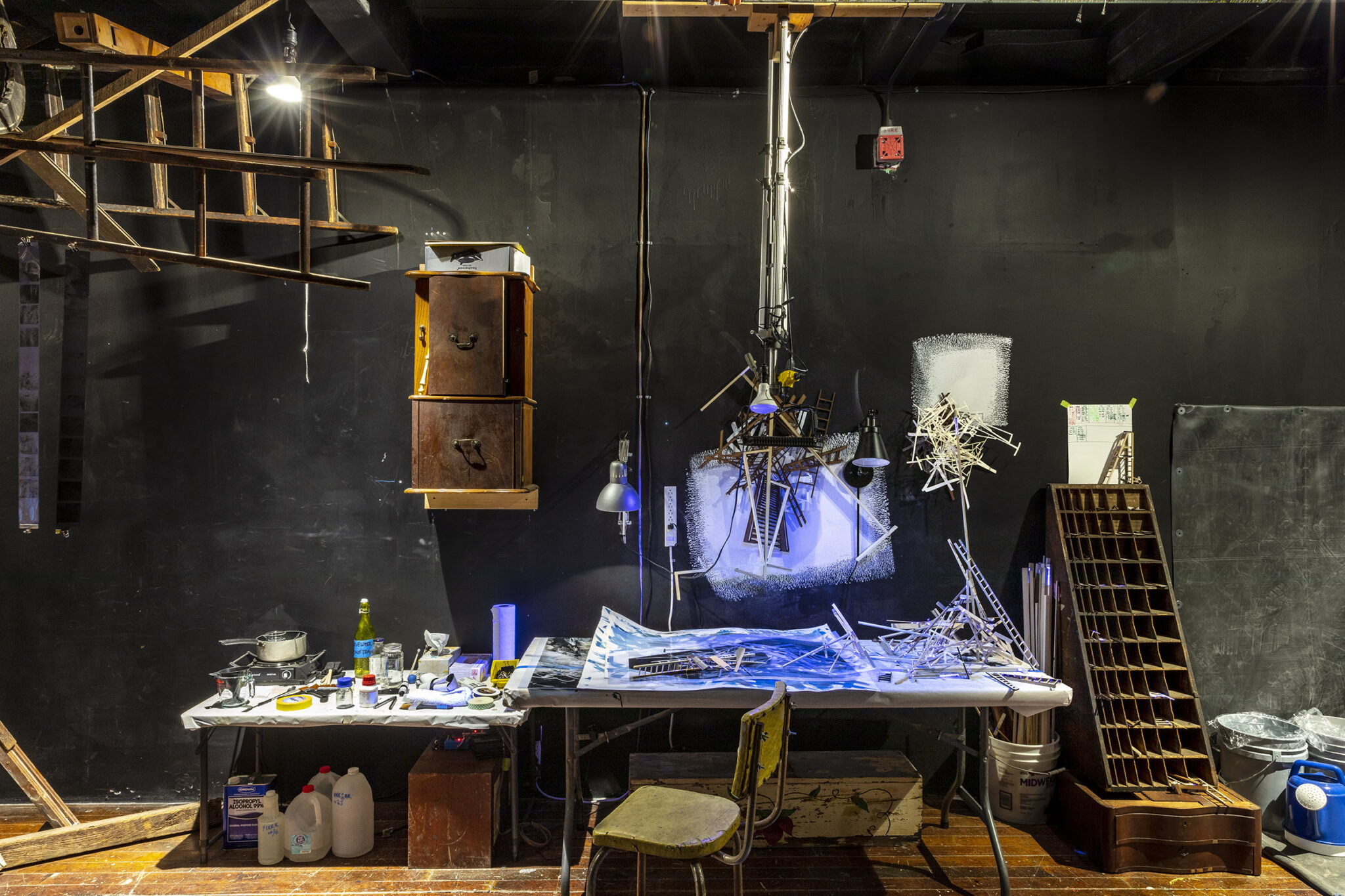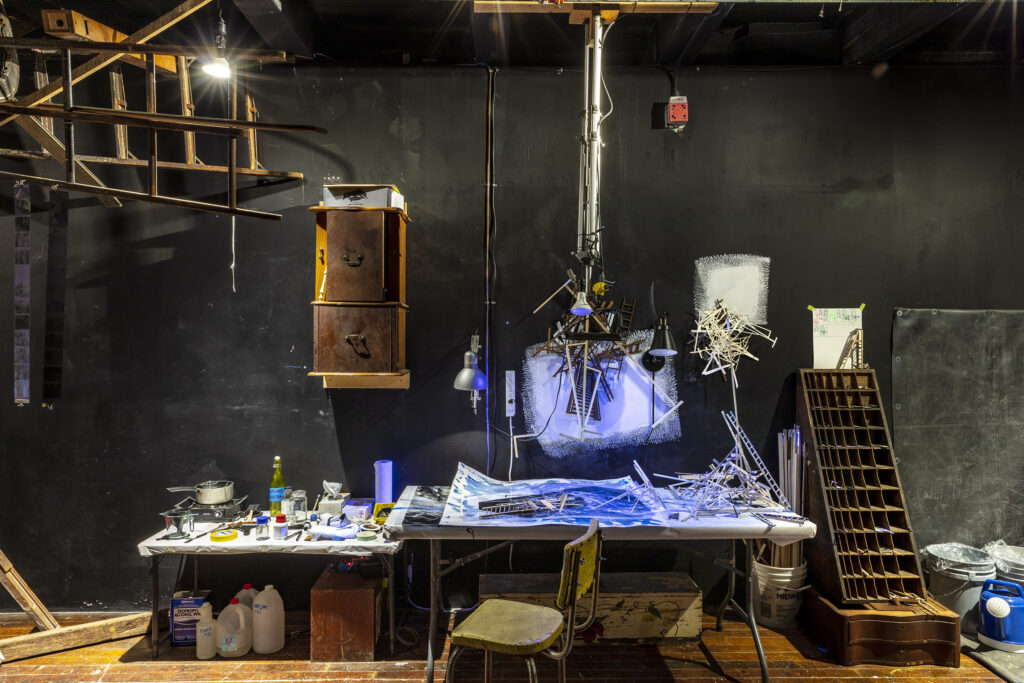 Frustrated by the distance between artwork and viewer, Waqif's practice pushes against the formality we come to expect from typical museum experiences. Improvisation and play are central tenants and viewers often become participants in the meaning and the making of his projects. In Assume the Risk the artist has "started a game and asks the viewer to continue it in new directions." Waqif has designed opportunities throughout the run of the exhibition for the public to participate, allowing them to freely compose and re-compose the installation.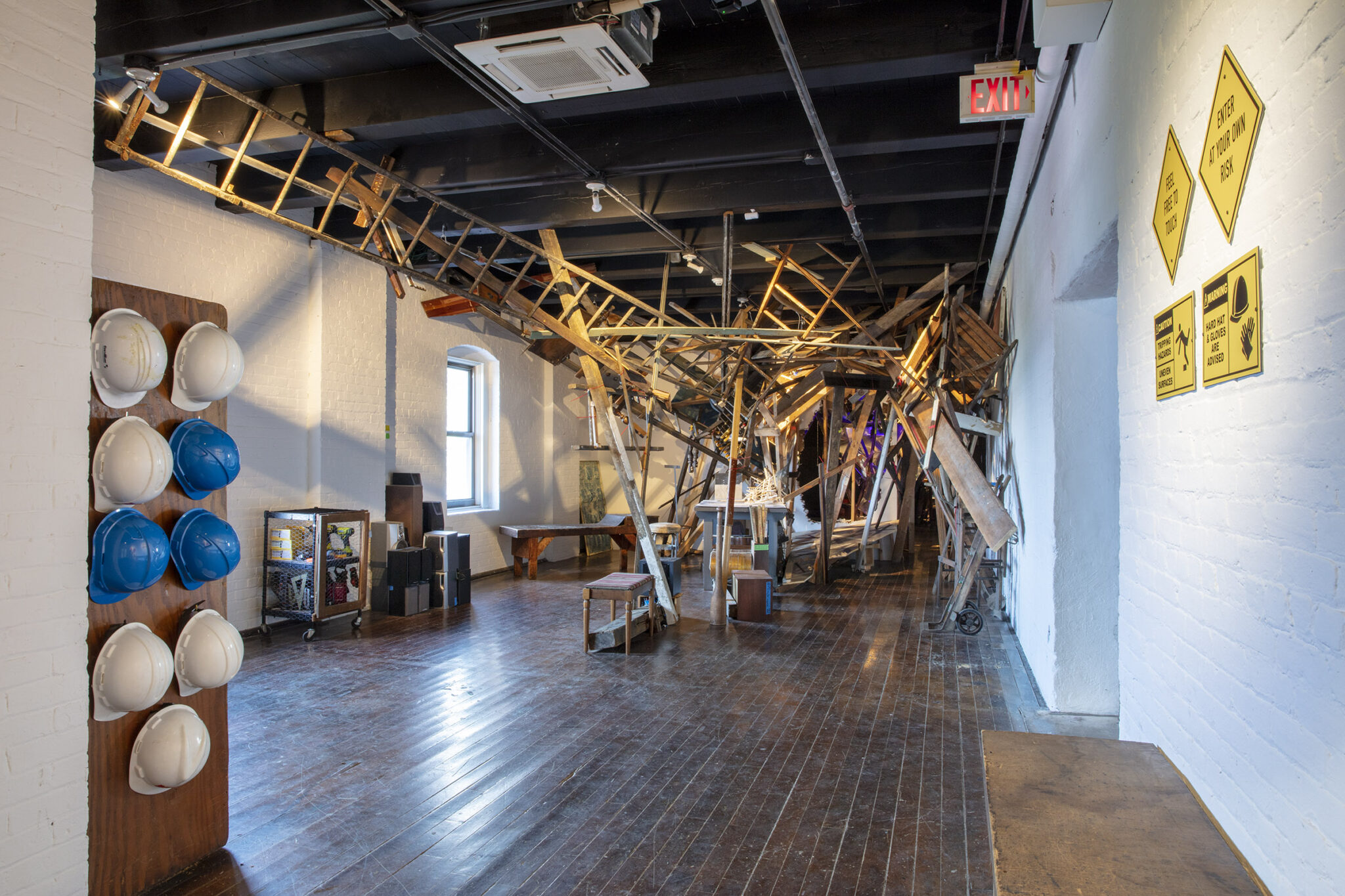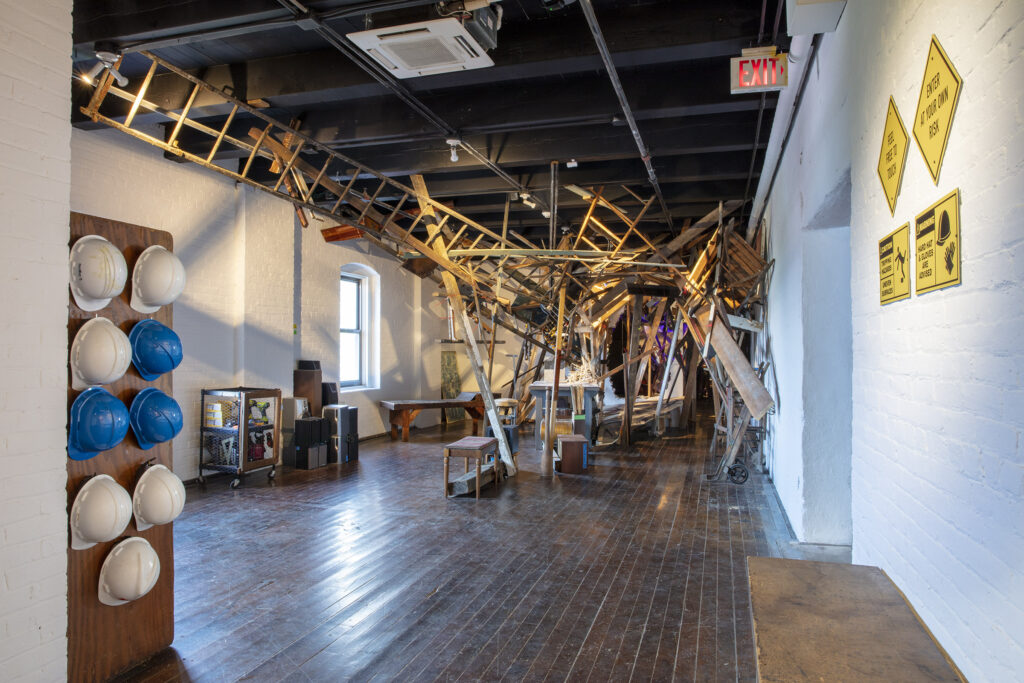 The exhibition's title is a reference to assumption of risk, a legal concept which involves a conscious and willing acceptance of risks that are inherent and integral to the activity (e.g., skydiving, skiing). For this work, Waqif asks viewers to do the same when entering the gallery, to understand that in order to fully experience the installation, one has to recognize that there are dangers inherent to participation. These risks are physical, such as tripping, as well as intangible, like the risk of failure that is inherent to all creative pursuits.
Ultimately, it is a dynamic, iterative, and playful work, that responds not only to the environment that it exists in, but also to the materials sourced. Items were gathered from a former flashlight factory, a local architectural salvage, and via a public open call through the Mattress Factory's external communications channels. These items have been assembled in a sprawling sculptural composition. Microphones and speakers have been strategically placed throughout, so that the room itself hums and buzzes, activated and changed with the movements of each visitor.
Assume the Risk will be on view through September 1, 2024. Waqif was selected as part of the museum's 2021 International Open Call.
©2023 Asim Waqif, Mattress Factory