Artist Linder and Fashion designer Ashish will mark their first collaboration with a limited edition triptych for House of Voltaire, created to support Studio Voltaire's world-renowned artistic and community programmes. The prints will be available for purchase from Thursday, 27 July 2023 at Studio Voltaire and via houseofvoltaire.org.
The edition series combines Linder's signature use of photomontage with Ashish's famed use of high-octane colour and sequins. Working together has allowed both artists the chance to play, layer and mix mediums whilst exploring the common threads shared in their work, including themes of queering popular culture and celebrating strength in marginalised bodies.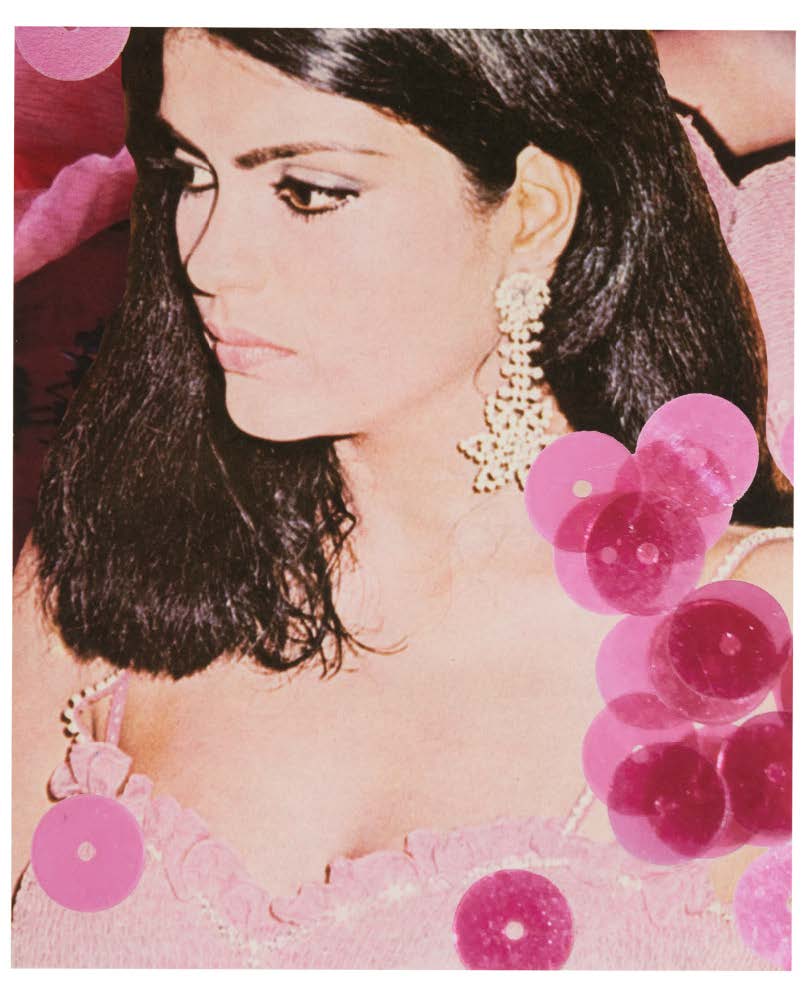 These new editions, collectively titled Three Goddesses of the Silver Screen, will feature Indian film stars Zeenat Aman, Parveen Babi and Meena Kumari, each of whom pushed cinematic boundaries in the demanding and often tragic industry in which they worked. In preparation for the edition, the artists researched fashion and lifestyle magazines from the 1960s-80s and were drawn to the colourful advertising and celebrity culture found within their pages. Frequently illustrating a private melancholy behind the portraits of these powerful women, the publications made clear that fame came at a high personal cost.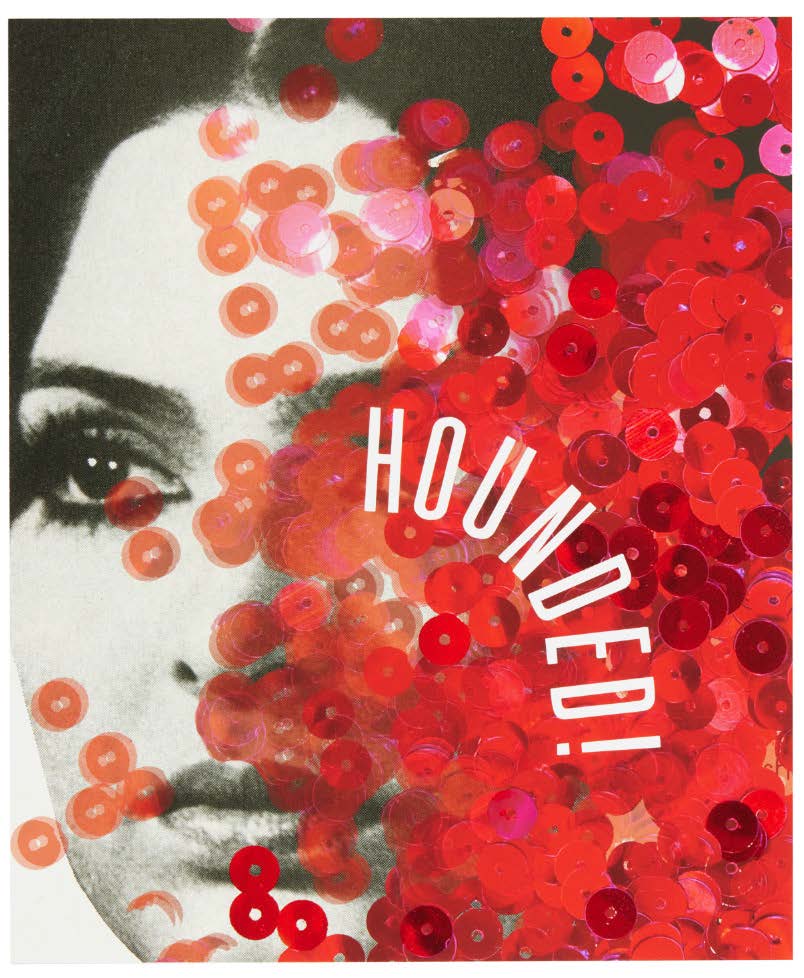 As Ashish describes, "Growing up in India in the 80s and 90s, there weren't a lot of icons for the queer community, which in itself wasn't very visible – but perhaps we instinctively recognised a little of ourselves in these defiant, glamorous women who fought for recognition and happiness, despite the odds." In these new editions, each woman is celebrated as a heroic, revolutionary figure, as opposed to a victim or tragic figure, shining a light on their strength through varnished sequins and bold, joyful colour.
The edition will be available as an individual print or as a complete triptych, both in-store and online.
Linder and Ashish
Three Goddesses of the Silver Screen, 2023
Giclee with silkscreen varnish
Edition of 15
26 x 20 cm
From £650 for triptych
From £280 each
©2023 House of Voltaire