Upon entering the Cromwell Place Pavilion Gallery this October, visitors are immediately transported into a world where art and fashion intersect with poignant elegance. At the heart of the exhibition stands artist and designer Grace Han, whose name has become synonymous with timeless style and uncompromising quality.
From her earliest memories, dabbling with colours in her mother's studio, to establishing a luxury brand that has now captivated the global elite, Han's journey is nothing short of inspiring. The essence of her brand, founded in 2011, reflects her heritage—a harmonious blend of her mother's artistic flair and her father's business acumen. It's this duality that gives Han's creations their unique edge, straddling the worlds of art and design with finesse.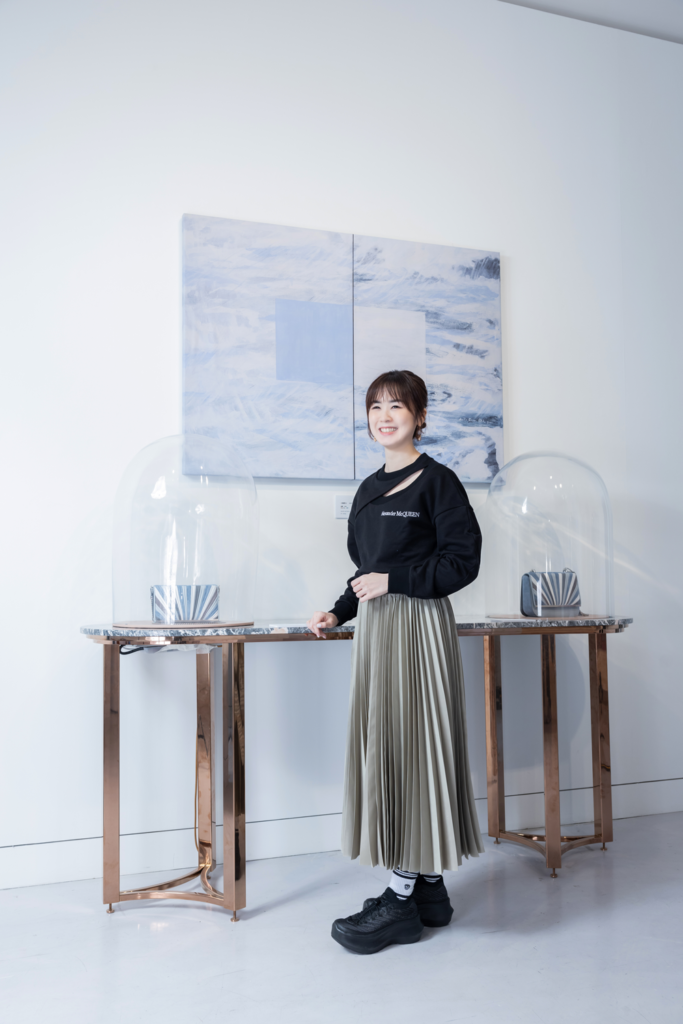 When discussing her collections, one cannot help but marvel at how they manage to strike such a delicate balance. They resonate deeply with those who wear them, evoking cherished memories. This emotional depth hasn't gone unnoticed, with figures such as Akie Abe and the ever-graceful Kate Middleton, the Princess of Wales, who have adorned Han's designs.
This year's Asian Art in London exhibition offered Han a chance to return to her roots and her deep-seated connection to art. Coinciding with the grand reopening of her London flagship store after the long lockdowns, this exhibition was a celebration of resilience, creativity, and unyielding passion. Sharing the limelight with Han were five Chinese and Japanese contemporary artists, each with a shared commitment to honouring their cultural heritage.
One of the standout moments of the exhibition was witnessing how Han's myriad experiences translated into her new collection. Drawing inspiration from her mother's oeuvre, the pieces were a vivid representation of her symbiotic relationship between art and fashion. We managed to catch up with Grace Han to delve deeper into her inspirations, the future of her brand, and the ever-evolving relationship between art and fashion.
Hi Grace, could you tell us about your journey into the arts? When did your passion for art and fashion begin, and were there any pivotal moments or mentors that influenced your direction?
Grace Han: I've been painting with my mom since I was a child, spending beautiful moments with her in her art studio. Every week, we would paint together in the studio, and my mom often told me about her dream of showcasing her artwork in London so that people could see her creations. This statement deeply influenced me and became the inspiration for my own creative journey.
Therefore, when I had the opportunity to open the Grace Han flagship store, I didn't hesitate much and chose to open it in London. I personally participated in the store's decoration, and hung my mom's paintings on the walls. All of this filled me with the joy of realizing my dream and, at the same time, fulfilling my mom's dream. The most significant impact my mom has had on me is the time we spent together. It's through this companionship and the influence of my mom's art that Grace Han exists today.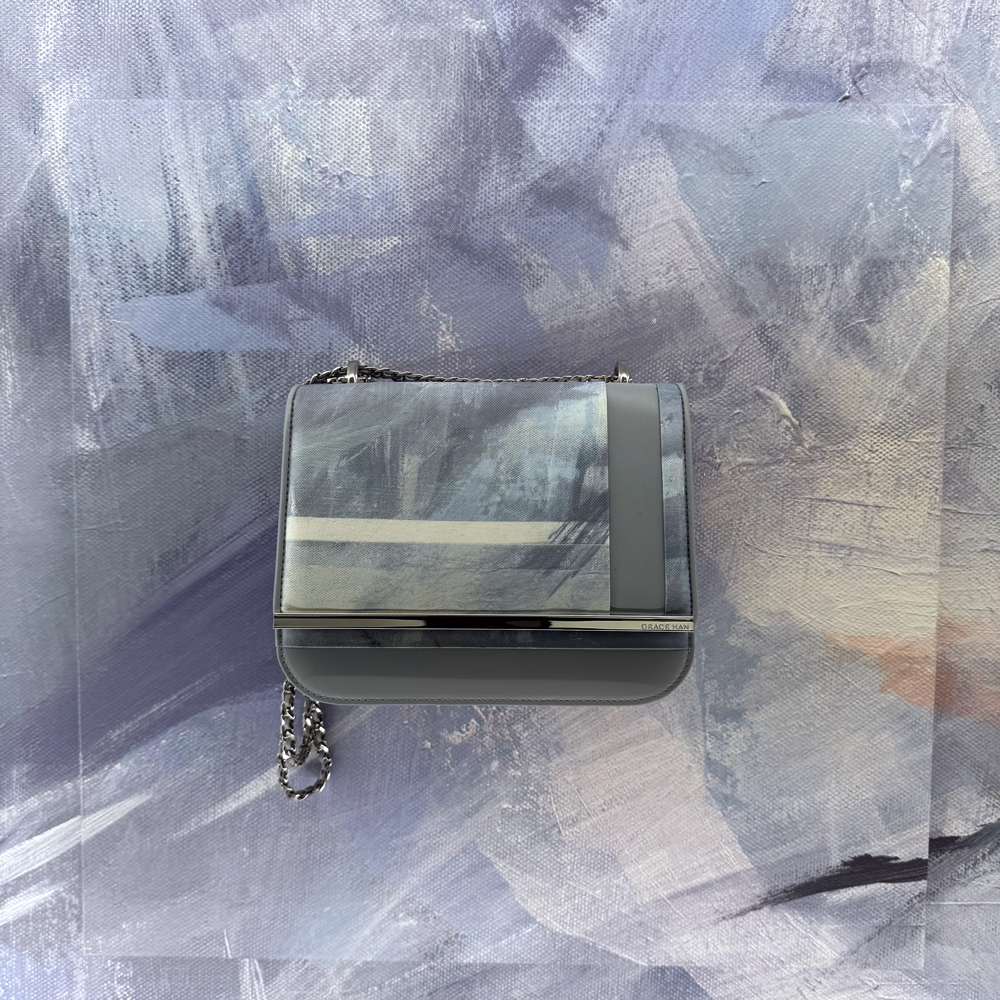 Your mother's art works have been a significant inspiration for your new creations. Can you discuss a specific artwork of hers that deeply influenced a particular piece in your collection?
Grace Han: I initially began by experimenting with creating pleated effects on organza fabric. Eventually, I realized that this inspiration stemmed from my mother's painting techniques. In her artwork, my mother often employs multiple lines to create a sense of depth and then uses a single line to balance the entire composition.
This revelation led me to incorporate a similar concept into my bag designs, where "Ballet Lesson" features a metallic line at the base to harmonize the overall appearance of the bag. This design inspiration also symbolizes the journey of seeking inner balance at different stages of one's life, becoming one of the brand's most representative creations.
Elegance and exceptional craftsmanship are two attributes closely associated with your brand. What processes or philosophies do you adhere to in ensuring these qualities are consistent throughout your collections?
Grace Han: In the early stages of our brand, we had an Italian factory, aspiring to achieve the highest quality for our creations. However, as time passed, we decided to relocate our production to Taiwan. Being Taiwanese at heart, we wanted to establish our roots in Taiwan. After establishing our factory in Taiwan, we discovered that many young individuals were passionate about leather craftsmanship, and we felt honoured to nurture these young talents.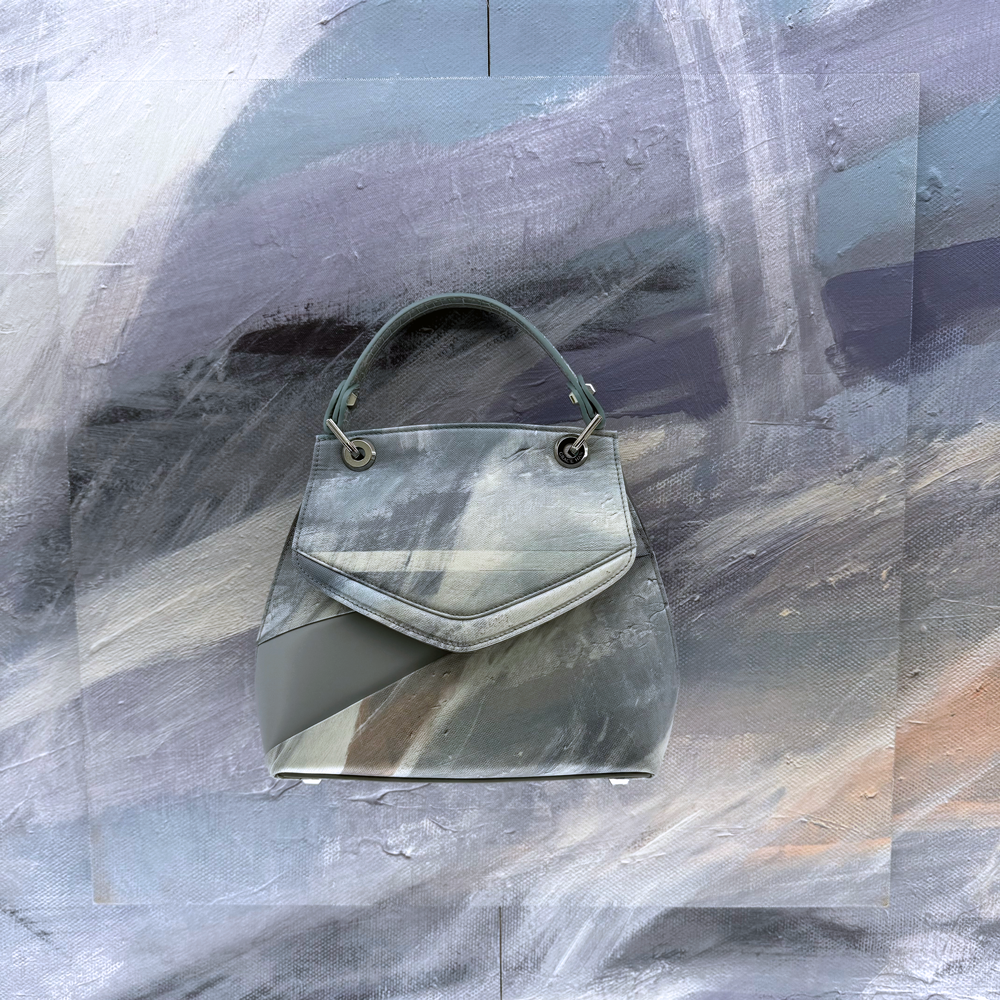 Can you describe the journey of a Grace Han bag from concept to final product? What steps do you take to ensure it embodies the core values of your brand? 
Grace Han: Their dedication to quality has allowed us to infuse both quality and creativity into the details of our products. What started as a simple endeavour has turned into a ten-year journey that continues to this day. For us, the quality of our bags is of paramount importance. Not only do we use top-quality leather, but our hardware components also undergo rigorous testing. Our hardware is tested for impact resistance and load-bearing capacity, and we create unique hardware through mould development, ensuring the distinctiveness of Grace Han.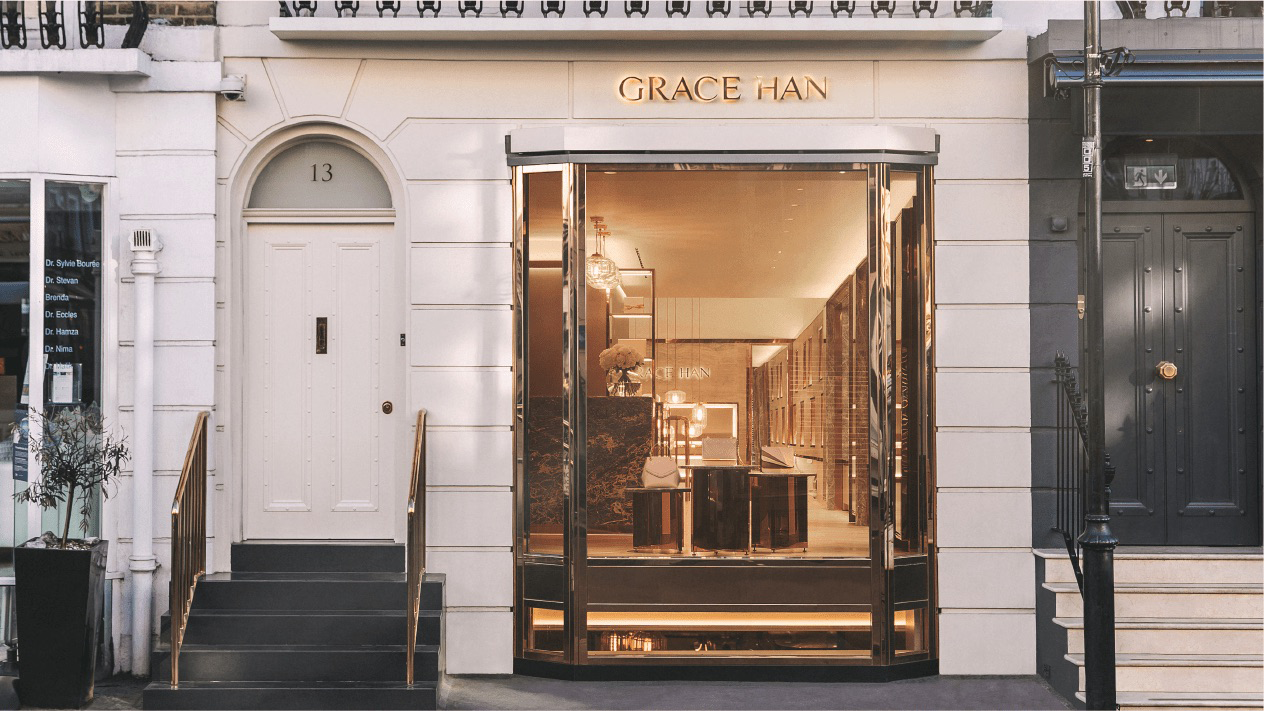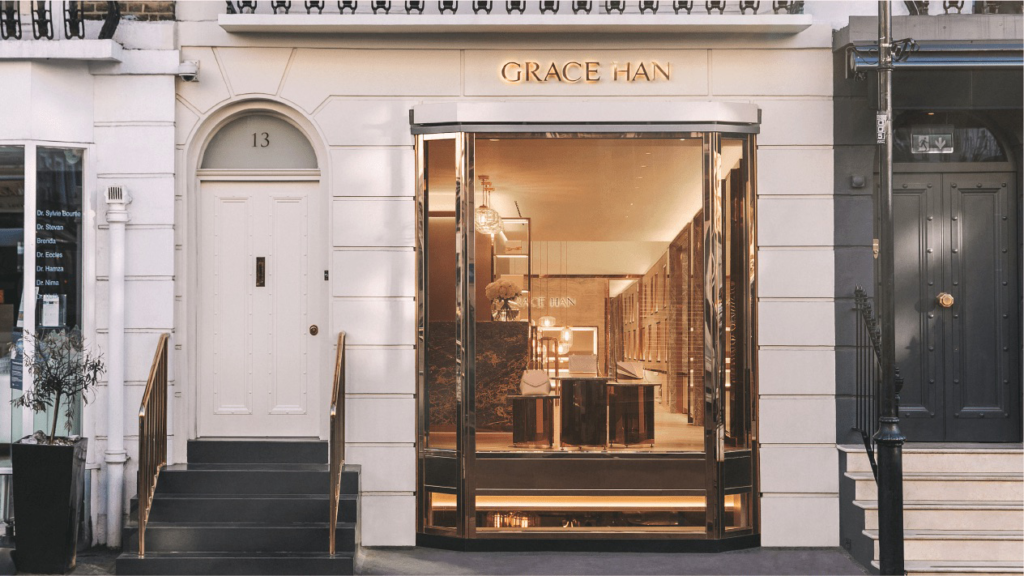 You have partnered with Asian Art in London to exhibit your latest collection alongside the work of your late mother, Wang Chen Jingwen. Could you enlighten us more about the essence of the exhibition and what visitors can expect to experience?
Grace Han: I am honoured to have been invited by AAL Artwork to be an exhibiting partner. This platform gathers a diverse pool of talented individuals, allowing us to engage in artistic collisions. In this art exhibition, my mother's and my artworks are presented together, carrying my mother's work from the studio to the Grace Han flagship store. Standing on the stage of the art world today is a testament to the transformation of my mother's work and my own growth. Transformation is something that happens to everyone, from getting married to welcoming new life, and these transformations have also occurred in my life.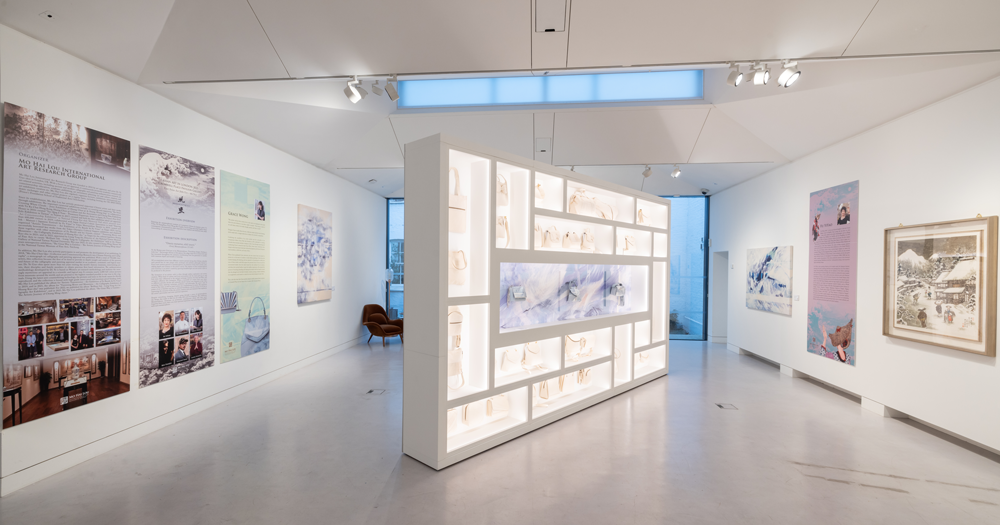 How do the pieces in your latest collection reflect this transformative theme, both in terms of design and materials used? 
Grace Han: In the three new series we are introducing in this exhibition, we draw inspiration from cherished moments with my mother, her legacy to me, and the enigmatic world she left behind. All of these influences have subtly shaped me. The 2023 art collection reflects how my mother's influence gradually transformed me into the Grace Han of today.
I'm venturing into the art market through my art series. I've always wanted to create handbags as works of art, and it's a relatively unexplored concept in art exhibitions. Few people perceive handbags as art, but to me, handbags are indeed pieces of art. I have no intention of mass-producing them. In 2024, we will continue the story that began in 2023, and it is something worth looking forward to.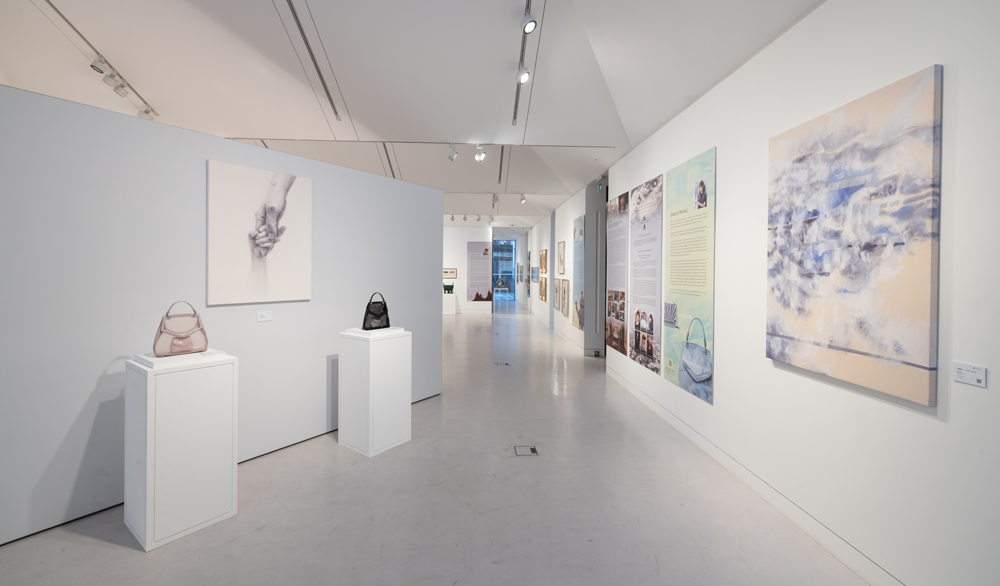 In what ways did your mother nurture your passion for art, and how do her teachings continue to manifest in your work today?
Grace Han: I used to paint with my mother in her studio every week, and when reflecting on the cultivation of passion, I realised that my mother is truly a remarkable individual. She has never explicitly instructed me, yet I could sense a strong sense of determination and passion from her when she pursued what she believed in. From her, I learned about persistence, enthusiasm, and execution.
Rather than saying that my mother cultivated me, I believe the most accurate statement is that her actions vividly demonstrated the depth of her influence on me. She set a benchmark for my efforts. Now, as a mother myself, I also aspire to be a role model for my children.
In an era where fast fashion is predominant, what challenges and advantages do you face in upholding uncompromising quality in your leather accessories? 
Grace Han: In this age of information explosion, I believe that in a fast-paced environment, having a clear sense of purpose and staying true to what you believe in is a remarkable feat. During this process, numerous challenges are bound to arise. For instance, when we initially opened our flagship store, we faced the devastating impact of a pandemic. At that time, I contemplated giving up.
Fortunately, the following year, the Princess of Wales, Kate Middleton, chose to carry one of our handbags, our "Love Letter" series to some royal engagements. It felt like a glimmer of hope. This series symbolises the concept of spreading love, and I never imagined that the initial design concept intended to convey love to others would come full circle with Kate Middleton carrying it and sharing that love back with me.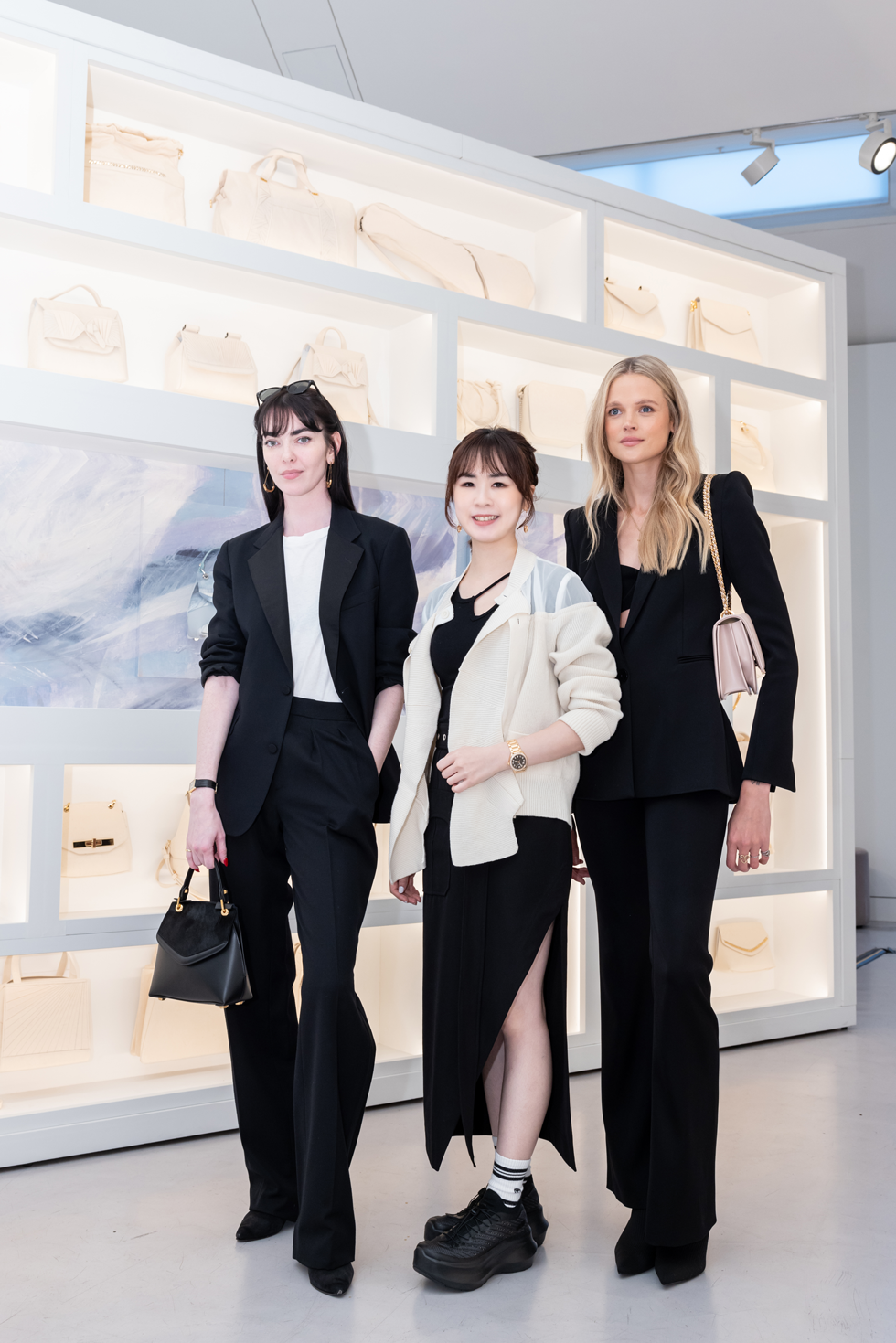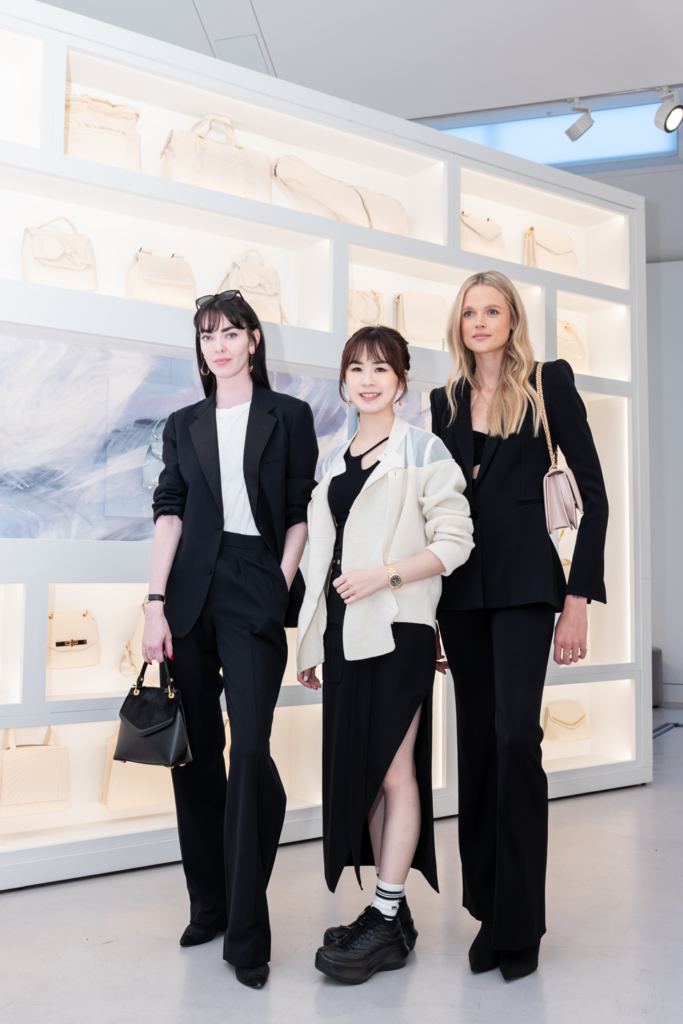 How do you envision the future of the Grace Han brand, especially in terms of innovations or expanding your product range?
Grace Han: As mentioned earlier, 2023 was a year in which we all experienced how my mother's influence has shaped the Grace Han brand. In 2024, we will continue the narrative that began in 2023, marking a new milestone as we reopen our flagship store and participate in art exhibitions. It is a breakthrough in our tenth year of entrepreneurship. In this era of gender equality and the rise of the unisex trend, we have joined this spirit by introducing canvas tote bags.
Through this, we aim to build bridges between genders. In addition to handbags, we have also begun to explore the field of jewellery. The pandemic has provided us with more time for reflection on our work, and we believe it is an area filled with opportunities. The reopening of our flagship store is not just a return to the past but a quest to continue growing and developing in a new environment.
©2023 Grace Han