Recently, I caught up with Institute for Contemporary Art at Virginia Commonwealth University Curator Amber Esseiva during her recent curated exhibition "Forgotten, Nudes, landscapes" with celebrated Ghanaian artist Gideon Appah, an artist shaking up the art world with Accra's Gallery 1957.
The exhibition also marks Appah's first institutional solo exhibition, comprised of newly commissioned work reflecting the rise and fall of Ghana's cinema culture.
My role at the ICA has been to shape the institutional identity through the exhibitions and programs that I do.

Amber Esseiva
Esseiva has played a crucial role in the ICA's programming and identity as an institution since joining as a VCUarts alumna. She co-curated the ICA's inaugural exhibition, Declaration, in 2018 and Great Force in 2019. The exhibition explored how art can be used to envision new forms of race and representation freed from the bounds of historic racial constructs—featuring new commissions and recent works from 24 established and emerging artists from an intergenerational group.
Esseiva has also curated exhibitions featuring work by artists such as Corin Hewitt, Jonathas de Andrade and Julianne Swartz. She is swiftly becoming one of the most innovative curators of her generation, propelling institutions forward with her curatorial practice.
Q: Hi Amber, can you please introduce yourself for those who don't know you?
A: My name is Amber Esseiva, and I am a Curator at the Institute for Contemporary Art at Virginia Commonwealth University. I've been at the ICA since 2016, two years before we opened to the public.
Q: Can you tell us why you decided to become a curator and how you got your start in the arts?
A: I decided I wanted to become a curator through art history. The field of art history, academically, was compelling, but it missed the active engagement with living artists. So I decided pretty quickly during my undergraduate that I should focus my energy on curating and commissioning works with living artists.
Q: Can you tell us about your curatorial practice and your role at ICA? Can you tell us about your curatorial practice and your role at ICA?
A: My curatorial practice is deeply rooted in commissioning new works of art, which essentially means I work with artists at the inception of a project. This usually starts with a research question that then gets pushed towards the production of a new work of art.
The work is collaborative and is dependent on many types of producers, thinkers, and artists. I try to emphasize the aspects of production to the public as a way of working. Of course, you can't always convey every aspect of the work, but that's the goal.
My role at the ICA has been to shape the institutional identity through the exhibitions and programs that I do. And because we are a new institution, that work has been deeply embedded in the institution's overall identity.
Q: Being a Black woman in the role of a curator, have you encountered any difficulties during your practice?
A: Of course. You have to repeat yourself a million times. You're not always listened to, oftentimes undermined. You have to keep cool when someone tells you that you didn't share something you absolutely shared some time ago and maybe even twice. You have to work harder for recognition: more hours, more output.
Q: What do you think is the most important factor to consider when choosing artists to work with?
A: For me, it's about considering where the artist is in their practice. Some artists have decided exactly what their outputs are and stick to that almost like a formula (which is fine), while others are much more open to ways of working, output, or even medium. The latter lends itself well to commissioning and research goals. Being open to the outcome both yields big wins and sometimes even failures.
Q: How do you select what works to include and exclude in an exhibition?
A: There are a lot of factors that decide this: the scope of the exhibition, the space, the timeline, and the budget. It's a collaborative effort that changes every time.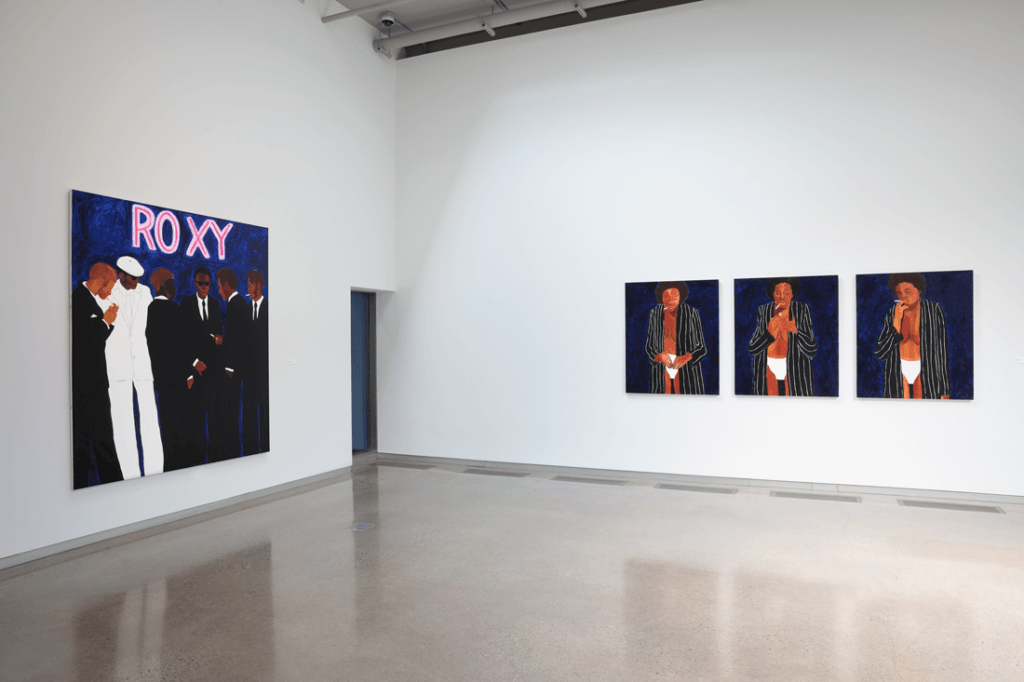 Q: You curated Gideon Appah's exhibition Forgotten, Nudes, Landscapes at ICA. Can you tell why you chose to work with Gideon and how the exhibition came together?
A: Gideon was a really interesting artist for several reasons. First, the way he was engaging with painting, representation and its relationship to the ebbs and flows of culture was very much in line with the work we do at the ICA. He was engaging in various media like film and journalism in a way that was really imaginative.
I was also really interested in his specific perspective on culture in Ghana as we at the ICA are very invested in considering North American issues together with international ones. So when Gideon agreed to work with us, it was 2020ish, and he set off to make work about nightlife, culture and leisure— during a pandemic—which he responded to really well in his work.
Q: When you're curating exhibitions, what part of the process do you enjoy the most?
A: Ideating with artists to bring ideas to life.
Q: What is the most memorable exhibition you visited and why?
A: Well, so many, but to name one, it would be Kevin Beasley's A view of a landscape at The Whitney. This show was doing so many things it engaged with the history of enslavement in the U.S., but did so through a deeply personal and innovative lens. It was both historical and absolutely contemporary.
Q: What artists have caught your attention in the last year?
A: I really love and have been watching the work of Nikita Gale.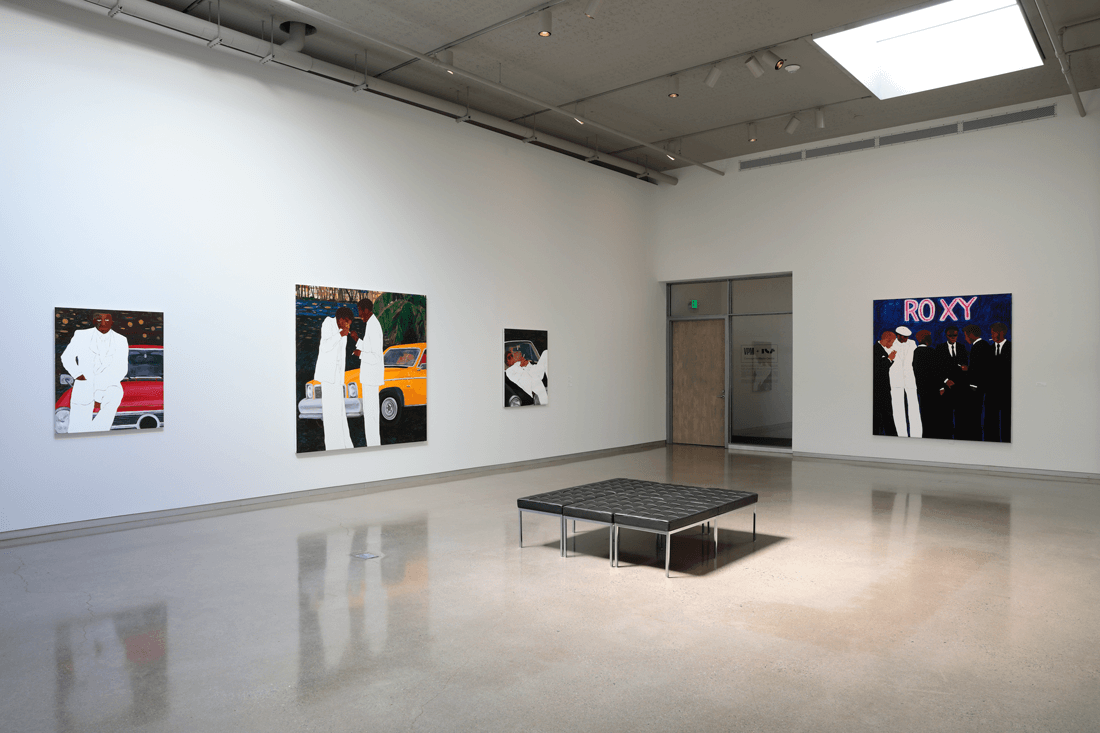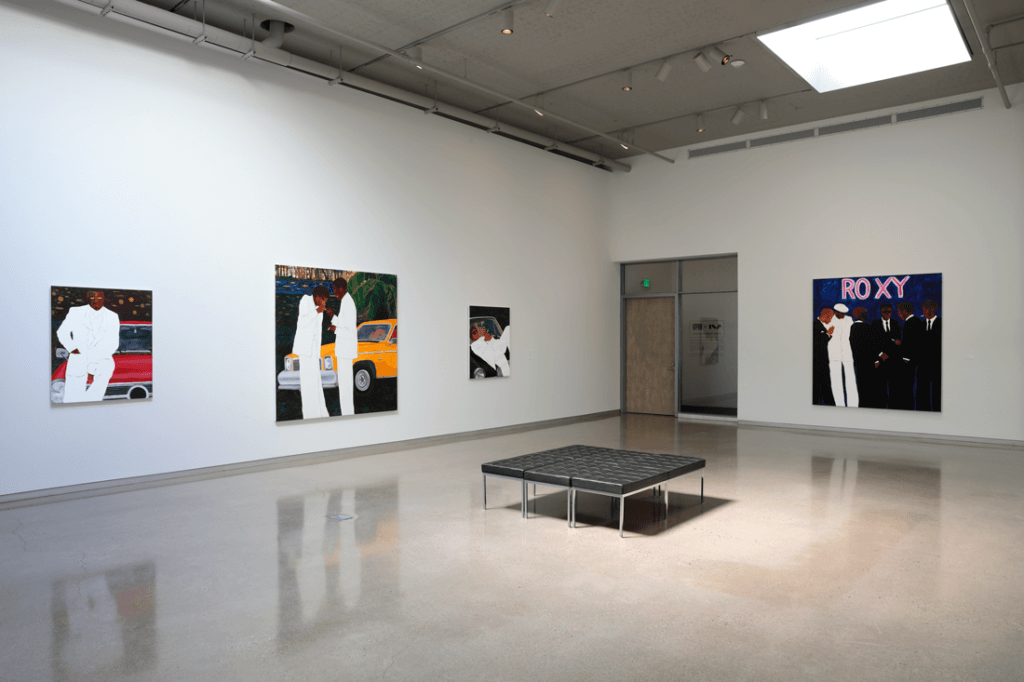 Q: What's next for you as curator?
A: My goal is to continue expanding my ideas about commissioning and researching within institutions. I hope to be part of a new generation of young people who are rethinking what institutions can be.
https://www.instagram.com/amberesseiva/
©2022 Amber Esseiva, Gideon Appah, ICA at VCU