Olympia recently exhibited Above and Below, a first-time exhibition of works on panel by Kathleen Goncharov.
For decades, Goncharov alternated between putting on major institutional exhibitions and working in relative solitude in her studio. Goncharov is the senior curator at the Boca Raton Museum of Art, and has a curatorial career that has stretched over 40 years.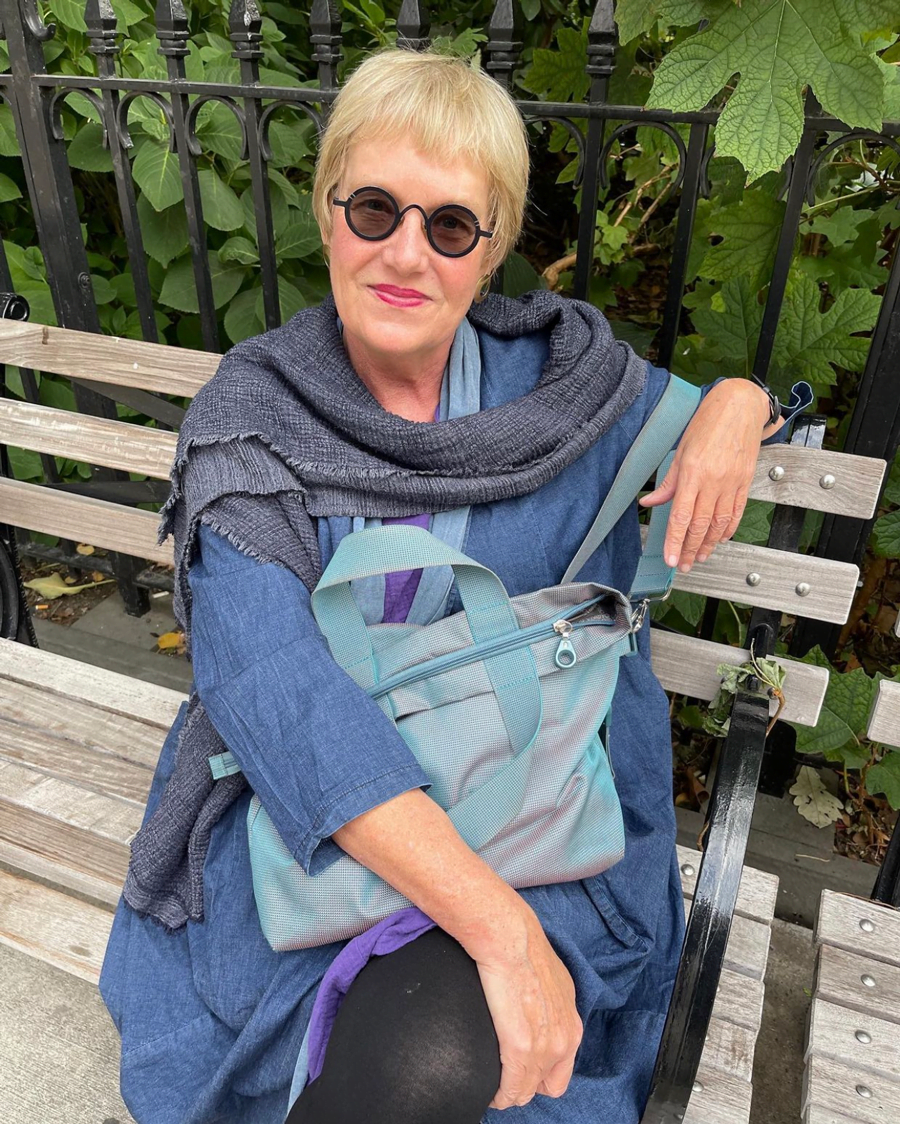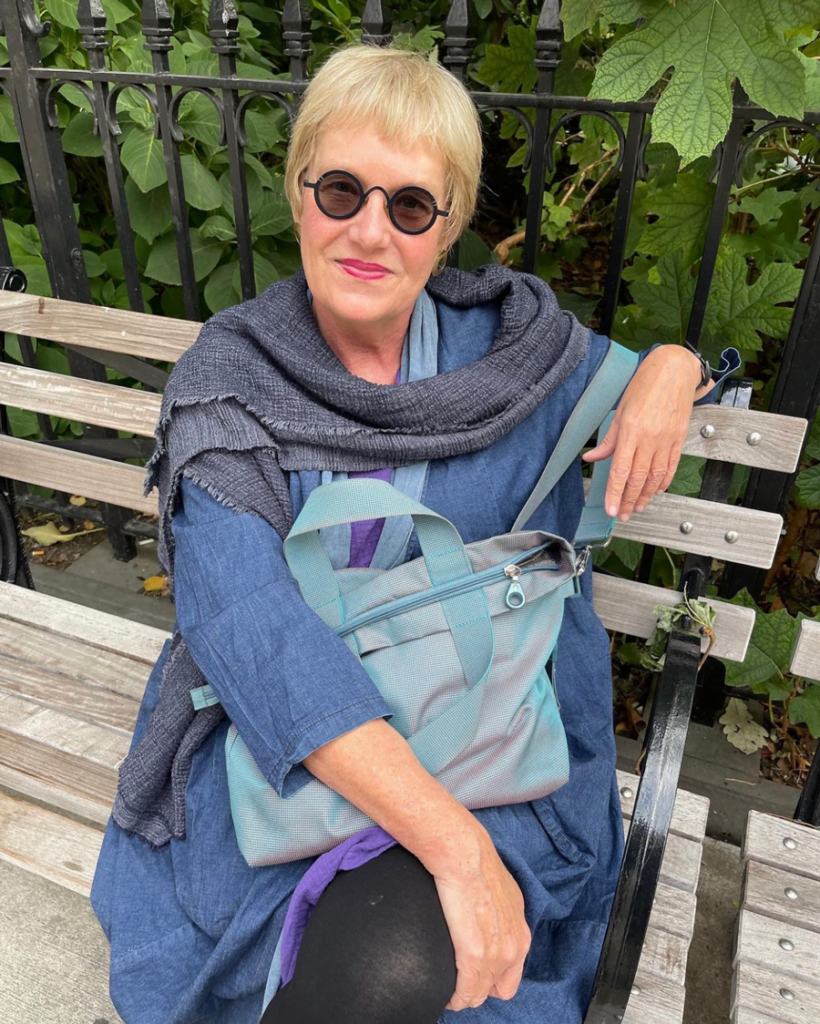 Throughout this time, she has introspectively cultivated her own visual language by ways of non-stop doodling, sketching and 'coloring in'. I was lucky enough to talk to Goncharov about Above and Below, learn about the show's historical inspiration, and how she splits her time between prolific curator and under-cover artist.
Clare Gemima: Above and Below presents a large series of colored pencil drawings that have never been exhibited before. Some pieces were made recently, and others have existed for over a decade. What, after all of this time, propelled your decision to show this body of work now?
Kathleen Goncharov: I never, ever tried to show my work. A lot of my professional
colleagues didn't even know about it, and some of my friends knew, but many of them didn't.
At the last Basel in Miami, I was with a close friend who knew I made work, (and has always encouraged me to do something more with it). I travelled through the entirety of NADA's fair, and Olympia was the last gallery collection that I saw. There were some drawings that looked pretty nice inside their booth, and I looked, and walked around, and eventually continued to the next booth…but then I thought, oh, what the hell, I'm going to go back and talk to this complete stranger – one young enough to be my grand-child – and ask them to have a look at my work. Olympia's director Ali Rossi looked at images of my work, and said, "well, let's do something!"
As a curator, I've had so many people ask me to look at their work, but with the roles
reversed, I was nervous. I also have many friends that are established dealers, but it is way more interesting for me to see what the young folks are doing. I'd imagined, if I were to ever show, I would want it to be with a young gallery. I didn't really plan anything… It's sort of amazing that it turned out so well. It was all very organic. I mean, it really came down to my friend's encouragement, and the gallery's response, otherwise I don't think anything would've happened.
Clare Gemima: There is a subtle richness and waxy patina to your colored pencil drawings. They also seem to have a strong crayon-like smell. What is your material process?
Kathleen Goncharov: I use cheap butcher paper to make a sketch on, and then I work on pressed wood panels. I really like working on wood. When I draw, it's always on a sepia-like color substrate, and I work up from dark to light. I create doodles, and once I am happy with a basic outline, I transfer it to the wood, then start under-drawing with burnt umber or siennatones, along with hints of blacks and whites. I then fill in with color, and there are many, many, many layers, maybe 3 to 10 within each piece.
Clare Gemima: How did you get into colored pencil?
Kathleen Goncharov: When I was a little kid, my brother who left home when I was less than 10, had a roommate who was a commercial artist. He gave me a professional set of prismacolors, and I must've only been 6,7, or 8 years old at the time. I guess I've been using them all my life.
I have thousands of colored pencils, and I am obsessed with them. They aren't pastel-ly pencils or anything like that, they're really hard, almost like wax. I occasionally use water based ones too, and I have tried to teach myself how to work with gold leaf, which is something I would love to be doing. It's getting okay, but it takes an awful lot of work and practice. I also think it would be nice to learn how to paint with egg tempera.
Clare Gemima: Throughout your career, how has travelling to Italy influenced your drawings?
Kathleen Goncharov: I was lucky enough to spend a summer just outside of Siena, and I visited Pinacoteca Nazionale many times. I've spent a lot of time in Tuscany, Rome and Venice obviously – a lot of time in Venice. So yes, I guess you could say I regularly go to Italy. I had studied renaissance in my art history classes, but once I arrived in Italy for the first time, I remember looking at the landscapes and thinking, woah! They actually really do look like that! It was so exciting.
Clare Gemima: So, your drawings depict landscapes?
Kathleen Goncharov: I guess the drawings are Tuscan landscapes if anything, or maybe they are completely imaginary landscapes, but "Italian" is always in the back of my mind.
Clare Gemima: Abstractions and shapes interweave and undulate between one another in your drawings, and much of your self developed imagery seems evocative of organs, intestines, and in some moments, genitalia. Is this intentional?
Kathleen Goncharov: It's not really intentional- it's unconscious. It does pop up. Building shapes is all intuitive. I just take a pencil and start drawing. I have always done doodles. When I was an undergraduate, someone actually did a psychological paper on my doodles, because all of my notes were covered in them…and you know years ago, as a curator and before email, I was on the phone all the time, so I also obsessively doodled over memos, invitation cards from galleries…everything. If it weren't for my doodles, I wouldn't have started painting in the late 80's.
Clare Gemima: Which artists inspire you?
Kathleen Goncharov: I love the early Florentine painters, although they were way more
sophisticated than the Sienese painters who were working at the same time. Definitely Early Netherlandish painters, the Venetians, Titian, Giovanni Bellini, Veronese. Oh (Giovanni) di Paolo! I love… I mean he's so wacky. And one of my favorite paintings, The Temptation of Saint Anthony (1430-50), by the Master of the Osservanza hangs in the Lehman room at The Met.
Clare Gemima: And what about anyone more recent in art history?
Kathleen Goncharov: I like American modernists like Georgia O'Keefe, Arthur Dove,
Charles Sheeler, and Stuart Davis.
Clare Gemima: Alongside a 40 year career as a curator, working on exhibitions at major institutions, and serving as the United States commissioner for the 50th Venice Biennale, how have you managed to balance your studio time?
Kathleen Goncharov: Well, it's on and off, always. Ali got me working again, and being
stuck inside the house during the pandemic did too. Most of the work was made in the last year.
Clare Gemima: As senior curator at Boca Raton Museum of Art, what shows have stood out to you over your career , and do they influence your own work?
Kathleen Goncharov: I loved Chitra Ganesh's projection in Beyond the Cape! Comics and Contemporary Art, (2019), it was a great piece. When I was at Rutger's we did a nice portfolio with her, which was then purchased by the Met. Izhar Patkin's curtains were very theatrical floor to ceiling works that dealt with the history of Israel and Palestine – this one was a major installation, (Wandering Veil, 2016). But, I'd like to say I rarely show paintings.
Clare Gemima: Why?
Kathleen Goncharov: Because there are more ways of working that are more socially
engaging and more interesting. I am not anti painting, but when I was at The New School I thought paintings were too vulnerable for a public collection. As a curator I am more interested in political and conceptual work, which ironically doesn't have much to do with what Above and Below does, but I'm very political myself, and I want art to have something to say. What I've made is more contemplative, and meditative.
Clare Gemima: What are your plans now, post Above and Below? Are there more artistic ventures to look forward to?
Kathleen Goncharov: I will be continuing to make work, and Olympia now represents me. Ali has already arranged a couple of group shows, and we have been applying to art fairs. It's a really nice relationship. I am also curating, Magical Thinking, a show scheduled for the Boca Raton Museum of Art at the end of 2023.
Above and Below ran at Olympia gallery from September 15th to October 22nd, 2022. More about the artist, and gallery here can be found at Olympia gallery
©2022 Kathleen Goncharov